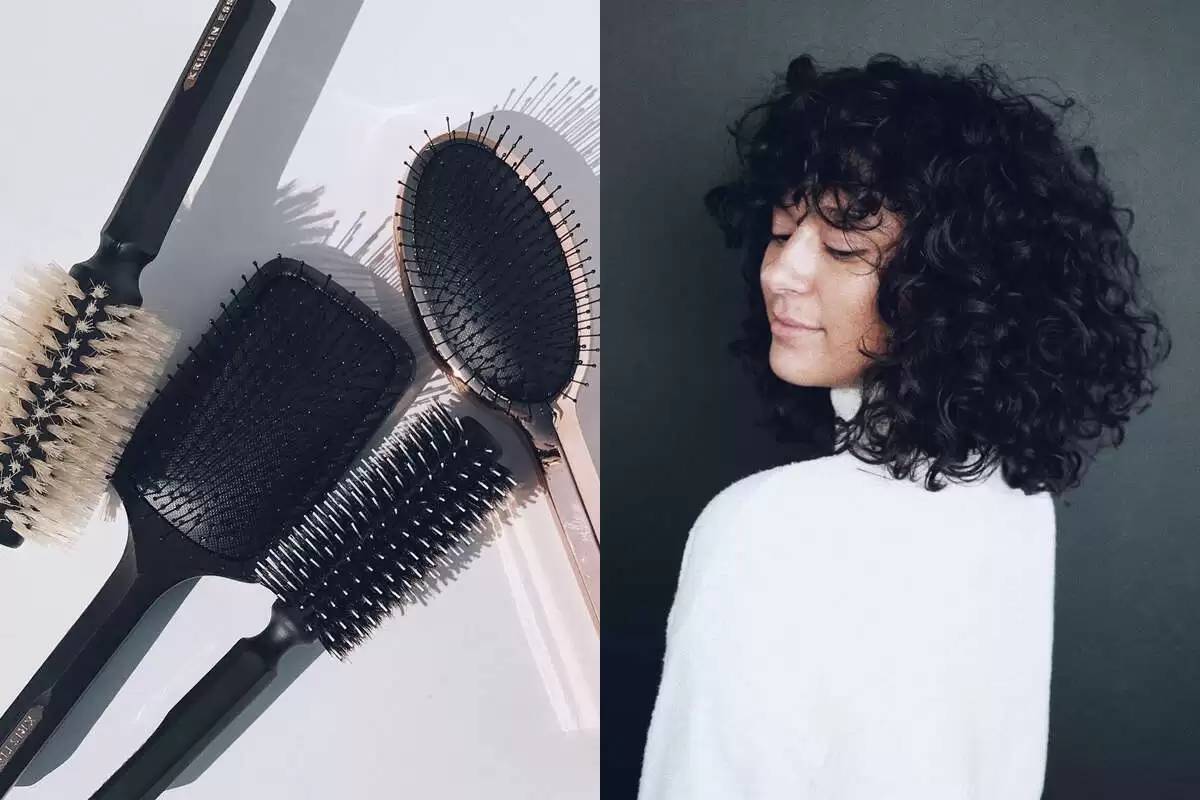 What are the Best Hairbrushes? – 5 Different Types of Hairbrushes
The best hairbrushes tool transforms messy morning hair into something decent with work.
The brush also helps you keep your scalp healthy, stimulating your hair's roots to keep it soft throughout the day. For that reason, knowing how to choose the best brush is so important.
And each brush you see on the market has a specific function. And if you find the right one, you can avoid tangles, loss, and frizz in your hair.
What are the Different Types of Hairbrushes?
1. Best for Thick hair
This brush is designed for thick, curly, or wavy hair, especially since its bristles are not so close together, preventing the hair from breaking.
Its bamboo bristles are ideal for stimulating circulation and the scalp, being an excellent massage to keep your hair healthy.
In addition to being an excellent option to take care of the environment, it can also be useful if what you are looking for is to detangle your hair with respect and without suffering any pull.
Of course, if you have too fragile, delicate, and very smooth hair, it may not be so beneficial to use this brush as a detangler, but you could use it to tidy up your hair or keep it groomed during the day.
2. Best for Smoothing
If you are looking to straighten and detangle your hair quickly, then this could be your salvation.
The Artillery straightening brush has synthetic bristles that help soften your hair, plus its V shape has the necessary pressure to make your hair smooth and radiant.
It is easy to use and can be a good complement while you iron your hair to straighten it quickly, especially if you want to avoid static.
And what recommends is not to abuse the heat to avoid damaging the bristles. If you already have relatively straight hair, you can use it just for styling.
3. Best for Curly hair
With a comfortable ergonomic handle and a 9-row design, this brush is a handy tool for styling curly hair. It is an utterly removable comb, so you can assemble it according to what you need with your hair type.
Although its use with straight hair to improve drying, this is a good option for styling curly hair, as its bristles have a pleasant texture, which prevents frizz.
As a recommendation, you can comb your curls with this brush after having detangled them, and all this done with wet or dry hair.
4. Best for Longhair
Racket brushes are usually rectangular, large, and with a comfortable handle, such as the one offered by the better brand.
This brush can be beneficial if your hair is long, straight, or wavy, as it is responsible for quickly undoing knots without the need to break or mistreat your hair.
This brush also has balls in its bristles, which serves to give your hair a relaxing massage and thus reduce static, avoiding the dreaded frizz.
And you can use it with wet and dry hair, so it can be multifunctional depending on what you want to do with your hair on a day-to-day basis.
5. Best for Detangling
One of the greatest martyrdoms in combing your hair is detangling it, no matter what type of hair you have. This brush has plastic bristles that help make your hair softer, especially after washing.
The trick for which it is usually so good at detangling is that it has bristles of different sizes. And you can also use it to improve your hairstyle or give it a final touch-up, as its strands serve to maintain your hair's volume without weighing it down.
Also Read: WHAT IS MORINGA OIL? – DEFINITION, 6 BENEFITS OF MORINGA OIL, AND MORE