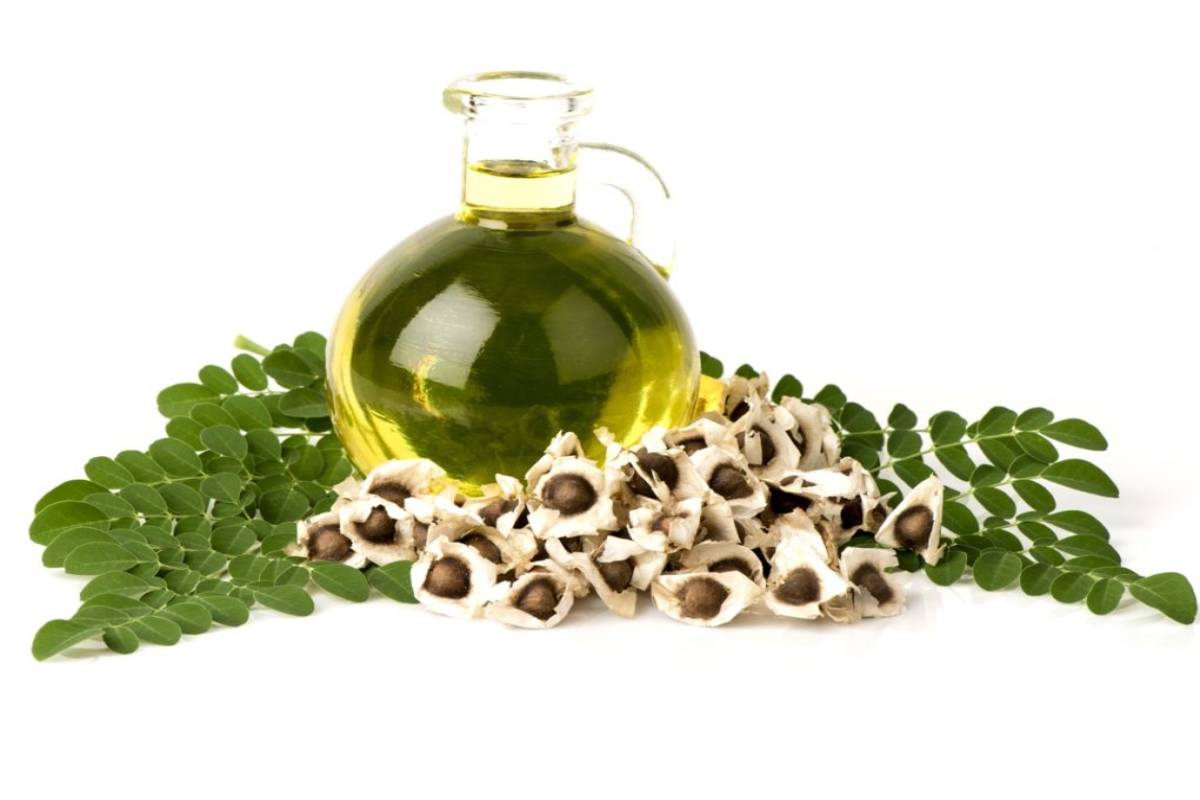 What is Moringa Oil? – Definition, 6 Benefits of Moringa Oil, and More
Moringa Oil Definition
Moringa oil its numerous properties make it today one of the most precious oils for the care and treatment of skin and hair.
Here we tell you more about what the oil of this super plant can do for you. Moringa tree native to India that also grows in tropical regions and the Caribbean.
Due to its nutritional and medicinal multifunctionality, it recognizes as the tree of life in some places. Its leaves are rich in calcium, iron, and some amino acids. Its pods, seeds, flowers, and even.
And its bark is edible or has traditionally been used to make tea or remedy various diseases. Antioxidant, anti-inflammatory, and hypoglycemic properties use in diabetes and coronary heart disease treatments, to name a few.
What are the Innumerable Benefits of Moringa Oil?
1. Hydration and Nutrition
Its excellent nourishing and moisturizing capacity, perhaps its best-known properties, derive from its richness in Omega 3 and vitamins E, C, A, and some group B.
They are responsible for giving a natural shine and maintaining the healthy appearance of your skin.
2. Wrinkles and Aging
According to a study published in the Mexican Journal of Agricultural Sciences, one of the main qualities of moringa is its antioxidant
power.
According to the ORAC (Oxygen Radical Absorbance Capacity) measurement test, moringa is one of the plants with the highest antioxidant power on the planet.
Thus, it is ideal for combating existing wrinkles and expression lines and preventing new ones' appearance.
3. Regenerative Action
Its use has a direct effect on the speed with which the epidermis cells regenerate.
It is why it contributes to making your skin look uniform and diminish and even achieve the disappearance of those spots that come with age.
4. Cicatrization
Moringa oil has proven to be effective in healing acne marks and small cuts on the skin or burns, preventing spots' appearance.
5. Anti-acne
In addition to its anti-inflammatory power, moringa oil has an antimicrobial effect that can help prevent blackheads and acne formation.
And using it to massage the skin helps remove dead skin and prevent clogged pores from sebum or dead cells.
The plant's leaves contain numerous compounds that protect against infections and reduce inflammation, thus contributing to this anti-acne work.
6. Burns and Stings
Its great antiseptic and anti-inflammatory power makes it ideal for treating small burns, rashes, and insect bites.
What are the Benefits of Moringa oil for Hairs?
In a similar way to how moringa oil acts on the skin, it does so on the hair causing, among others, the following beneficial effects:
Lastly, it gives deep hydration, nutrition, softness, and shine.
Secondly, repair and sealing of split end.
Lastly, repair of damages caused by the excessive use of dyes, dryers, or plates and fight dandruff.
Due to its anti-inflammatory and moisturizing qualities, moringa oil is an excellent ally to maintain the scalp's proper hydration, thereby preventing dandruff's appearance.
This super plant's oil's powers continue to be discovered today and extended to uses such as aromatherapy for its relaxing effect that helps combat stress and fall asleep.
Also Read: HOW TO CHANGE OUR HAIRSTYLE? – 6 TIPS TO CHANGE OUR HAIRSTYLES