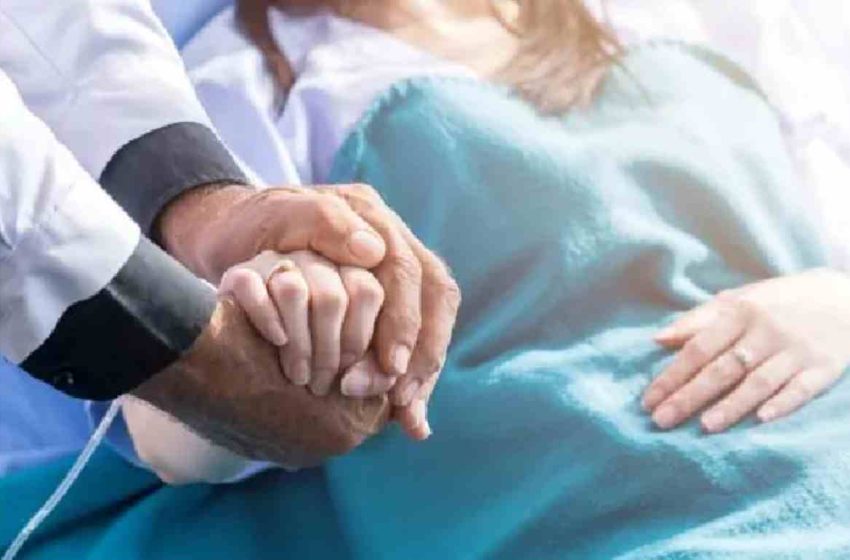 Understanding Labiaplasty Techniques
Understanding Labiaplasty Techniques
While we openly talk about various methods to maintain and improve our physical health, discussions about intimate health often remain behind closed doors, untouched in many conversations.
However, the desire to feel better about our bodies is a universal experience, extending beyond general fitness and well-being. It's time to break the silence and shine a spotlight on a procedure that helps many women improve their physical and psychological comfort: labiaplasty.
What Is Labiaplasty?
Labiaplasty is a surgical procedure that decreases the size of the labia minora, the inner skin folds of the vulva. This procedure is mainly chosen by women who feel uncomfortable or self-conscious due to enlarged labia — which might occur naturally or due to factors like childbirth, hormonal changes, or aging.
Traditionally, trimming methods have sorted out this concern, but they have also been associated with several complications. This introduced the advanced technique for labiaplasty, which offers a reliable solution for maintaining the natural contour and color of the labia minora while eliminating discomfort.
Trim Method vs. Central Wedge Method
These two techniques are prominent when it comes to labiaplasty. Understanding each method's differences can help you choose the best approach for your needs.
Trim Method
In the trim method, the extra tissue of the labia minora is directly trimmed back, making it symmetrical to the outer labia majora.
During the procedure, the surgeon follows the edge of the labia, excising the excessive or darker pigmented skin and then suturing the incisions.
Pros:
It removes darker-pigmented skin that some patients deem undesirable.
It provides predictable results and is easier to perform.
Cons:
It can lead to a somewhat unnatural edge appearance as all the edge skin will be the same color.
Over-Resection: Removing too much tissue from the labia minora can lead to scalloped edges.
More discomfort and longer recovery time than the Wedge method.
Central Wedge Method
The advanced technique used for labiaplasty, known as the "central wedge" or "V" labiaplasty, involves the excision of a "V" or "pie-slice" shaped portion of the most protuberant labium. This procedure maintains the natural appearance of the labia minora while stitching the upper and lower labial edges. The result is a normal labia minora appearance with a rarely visible transverse scar.
While the prospect of post-surgical discomfort can be a bit scary, the advanced technique for labiaplasty causes less post-operative pain and instances of chronic discomfort compared to the traditional trim method.
Pros:
It maintains the natural border and contour of the labia minora, ensuring a more natural result.
Preserves the natural texture and pigmentation along the edge.
Less discomfort and shorter recovery time.
Cons:
It can be technically more challenging to perform than the trim method, requiring a highly experienced surgeon.
It takes the surgeon a longer time to perform the procedure.
May not provide satisfying results for those wishing to remove darker pigmented tissue.
Frequently Asked Questions
What Happens if I'm Not Happy With My Results?
Unsatisfactory results are often due to inexperienced surgeons performing this delicate procedure. Using advanced reconstruction and revision techniques, results can be adjusted or improved.
Will Labiaplasty Tighten My Vagina?
No, labiaplasty focuses on improving the aesthetics and reducing discomfort caused by the labia minora. This procedure doesn't alter the internal vaginal tissues.
Is Labiaplasty Permanent?
While labiaplasty is considered a permanent procedure, vaginal childbirth, and pregnancy may alter the results.
Can You Get Pregnant After Labiaplasty?
Yes, a labiaplasty procedure does not affect your ability to conceive or deliver vaginally. However, a subsequent vaginal delivery may affect the results of a labiaplasty.
Is Wedge Labiaplasty a Safe Procedure?
Yes. However, you must have this operation performed by a well-trained, experienced, and accredited surgeon. Some surgeons have even modified the wedge labiaplasty technique to make it even safer and ensure excellent, long-lasting results.
Can Wedge Labiaplasty Affect Sexual Sensation?
The wedge labiaplasty method does not typically impair sexual sensation. Many patients find it increases their comfort and enjoyment as they no longer feel discomfort from enlarged labia.
Is the Wedge Labiaplasty Procedure Painful?
Patients are under general or local anesthesia during the procedure, so they do not feel pain. Post-operatively, any discomfort or swelling is usually managed effectively with prescribed pain medication.
What Is the Typical Downtime After Wedge Labiaplasty?
Generally, patients may need about one week off from work or daily activities after getting a wedge labiaplasty. They can resume light exercise after two weeks and sexual activity after six weeks.
Can Labiaplasty Be Reversed?
Labiaplasty is considered a permanent procedure, and the excess tissue removed during surgery cannot be reattached. If you are considering labiaplasty, make sure you're certain about your decision and communicate your goals clearly with your surgeon during the consultation.