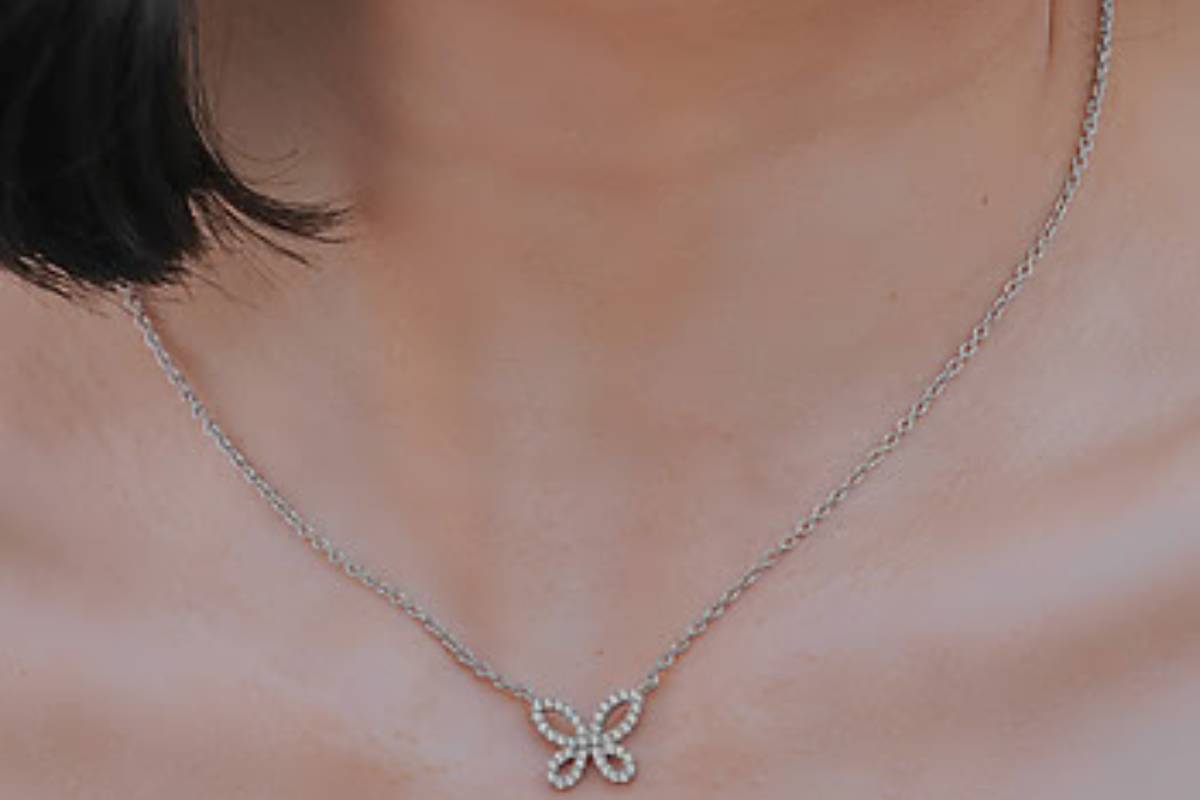 8 Things to Consider Before You Buy a Pendant
The power of a pendant can elevate someone's look to a brand new level. What was once an uninspired outfit takes on a different tone entirely when a pendant is added to the mix. Elegant, edgy, opulent – these can be achieved with the correct choice of pendant and necklace.
But in a global jewelry market that's bigger than ever, we now face the paradox of choice. How do you even start searching for the right pendant that matches your style and attitude, not to mention variables like materials, choice of chain, and cost?
Let's walk through the eight things to consider before you buy a pendant, making the process easier than ever when shopping for yourself or someone else.
1. Size and Weight
This is a two-in-one to kick off our list, and might be better described as dimensions. 
Specifically, think about how much of a statement you want to make with your pendant, based on the sheer volume of material and how much space it will occupy on your chest.
If it's your first time sporting a pendant or you're buying for a jewelry beginner, it might be wise to start with smaller, more subtle pieces for safe measure. You can always go super-sized when you gain familiarity and comfort with the style.
2. Materials
Apart from your visual preference for silver, gold, and other popular materials, you want a pendant that will hold up for the long haul with full resilience.
Durability is the key word here, and you might be surprised to learn that many pendants just aren't up to par in this category, even some of the top-shelf items.
Look for materials like stainless steel or sterling silver with 18k gold bonded layers to ensure your pendant will last for years to come, with no discoloration or tarnishing.
3. Theme and Motif
Here's the fun part of picking a pendant: deciding what imagery, designs, and motifs will make up the theme of your piece. Every pendant sends a message, even those with minimal or geometric designs. It's your job to determine what that message will be.
For example, a silver cross can tell a story of your faith, while a gold wolf pendant will show that you're driven, ambitious, and will never give up on your goals.
The theme of your pendant isn't just to let others know who you are, but also to affirm that identity for yourself and be the person you wish to be.
4. Matching Chain
A pendant can only make its full impact with a chain to match, so don't forget to skip this important part of the selection process. Some chains are just naturally more suited to certain pendant styles, while others create a disharmonious look that clashes.
Luckily, it's pretty easy to match a chain to a pendant. You don't need a jeweler's eye to see what works and what doesn't. 
The first step is to find an appropriate thickness that fits with the dimensions of the pendant, then figure out which design is most complementary.
5. Cost-Effective
You'll find some appealing deals out there for pendants with chains attached, but in the world of jewelry, you get what you pay for. Try to avoid the super-low prices if possible, since this is how you end up with flimsy, fake materials that leave green marks and tarnish.
Around the $100 mark – or just a bit less – is where you'll find a good mix of quality and cost-effectiveness when shopping for pendants. It also helps to shop online with direct-to-customer businesses that pass savings onto you.
6. Unique and Original
Now that more people are proudly wearing jewelry in public and showing off online, you want to make sure that the new pendant you buy is something special. 
This means avoiding the big-box stores and following designers who are pushing the boundaries of originality with fresh, unique designs. That way, when you wear that pendant out and about, you'll always have a conversation starter on your side.
7. Simple Maintenance
It shouldn't take hours of effort or professional cleaning services to keep your pendant looking pristine. If your pendant is made from quality materials, all you need is the occasional scrub and polish with household items you already have.
For the jewelry first-timer, this is extra important, since maintenance is vital to the long-term protection and enjoyment of your pieces.
8. Timeless Style
Is your pendant going to stand the test of time, or will it be out of style before year's end? Always think about the future of fashion and whether a pendant will transcend those trends.
This is how you make a great selection for yourself or gift the perfect pendant for someone special in your life – they'll always want to wear it!
Your Perfect Pendant is Waiting
Entering the pendant arena is overwhelming for anyone, but these tips will simplify the shopping process. Take your time and find the pendant that speaks to you. It will be worth the wait when you wear it with pride.