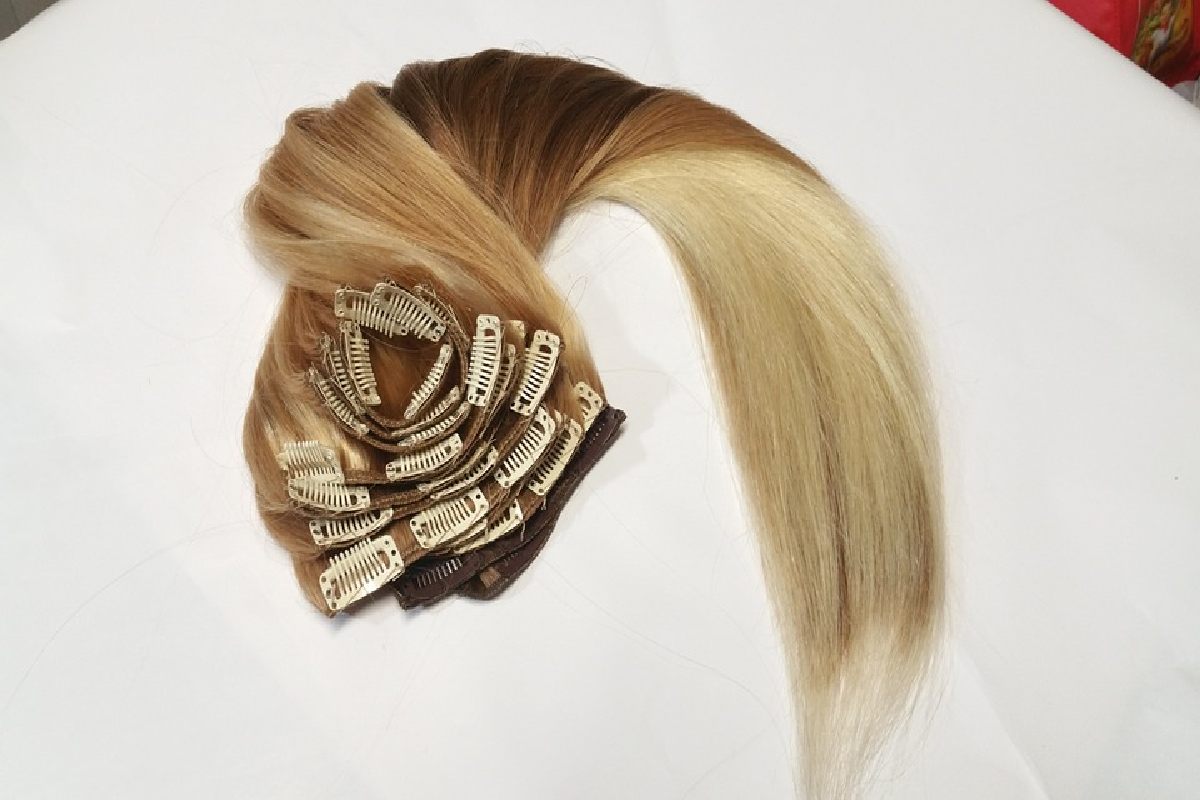 Factors to consider when buying Hair Extensions
Factors to consider when buying Hair Extensions – Hair extensions are an excellent accessory for your hair. You can use extensions to cover balding spots, thinning hair, or to cover a bad haircut. Even if your hair is wonderful, you can get an extension to revamp your look, add a new color to your hair or change your hair texture. One can get very creative with their hairstyles when using hair extensions.
In addition, if you have slow hair growth and would love to have long and shiny hair, adding extensions to your hair is a great option. Hair extensions are a simple way to spice up your hairstyle.
When you use clip in extensions, you don't even have to commit to long hair as it takes only a few minutes to apply or remove them. One day you can rock a short hairstyle and the other day, have shiny black hair. Other than elongating your hair length, extensions can add volume to your hair by changing the texture of your hair.
Moreover, hair extensions such as clip-ins will not cause damage to your hair, unlike the other extensions that require adhesive and heat to apply. Using such hair extensions gives you the freedom to change your hairstyle or color often as it is easy to apply. You can change your look within thirty minutes.
However, choosing the right type of hair extension might be difficult since there are so many options. First, you have to decide what kind of hair extension you need, whether you need synthetic or human hair extension. Then you have to choose the appropriate fitting method – fusion, clip-in, tape-in, etc.
So, here are some tips on how to choose the best hair extension for your specific needs.
1. Go for Remy human hair.
The market for hair extensions is very saturated, and there are tons of options in the market, which might confuse first-time buyers. So, pay close attention to the materials(hair) used in your extensions.
Extensions are commonly made with synthetic hair, human hair, and Remy hair. Synthetic hair extensions are a more affordable choice, but they do not last long as they will only last you two to three years. They also look somewhat different from your natural hair texture. So, choosing an extension made from natural human hair is an excellent option as they blend well with your hair. Natural hair extensions do not stand out, and it will be challenging to find any difference between your extensions and your real hair. In addition, natural hair extensions can withstand sunlight, humidity, and rain, unlike synthetic extensions. You can even use your go-to hair products for your natural extensions. You can style them, curl them and blow dry them as you would do to your real hair.
Remy hair is just a version of natural hair extensions where each strand is made perfectly aligned with the direction of the roots. Remy hair is considered the best hair in the market for extensions and wigs. It is a more expensive option than other hair extensions, but it is definitely worth the price.
2. Choose the right color.
The last thing you need is your extensions to be different from your existing hair color. Choosing the right hair colored extension is important to create a seamless blend with your real hair. Otherwise, your extensions will stand out and look odd. So, it is best to always carefully compare the color of extensions with your actual hair color.
Make sure to compare the extension's color under different lighting as hair grows differently in different lighting.
If you have hair that is not of one shade, consider buying dual-blended or tri-blended hair extensions. So, if you often change your hair color, it is best to choose clip-in extensions as you can change them whenever you want.
3. Focus on hair texture
Extensions that blend well with your real hair are the best ones. To blend the extensions with your hair, pay close attention to the texture as well.
If you opt for an extension that does not match your real hair texture, then your extensions will stand out and will mess up your entire look. So, make sure you understand the texture of your hair. Compare the texture of the extension with your real hair. However, if you wish to experiment and want to buy a curly textured extension for your straight hair, you can do that too, as you can then simply straighten your extensions afterwards to match with your real hair texture.
4. Decide the length
It depends upon your choice as to what length of extensions you want. Imagine the look and purpose of the extension and choose the length accordingly. If you prefer having long hair extensions, you can do that too, and if you change your mind later, you can even get your extensions cut to give you a shorter hairstyle.
Hair extensions are a fun way to experiment with your hair and try on new looks. Choose the extensions as per your taste and preference and what suits you the best.
Also Read : Highlighter Write For Us, Guest Post, Contribute and Submit Post