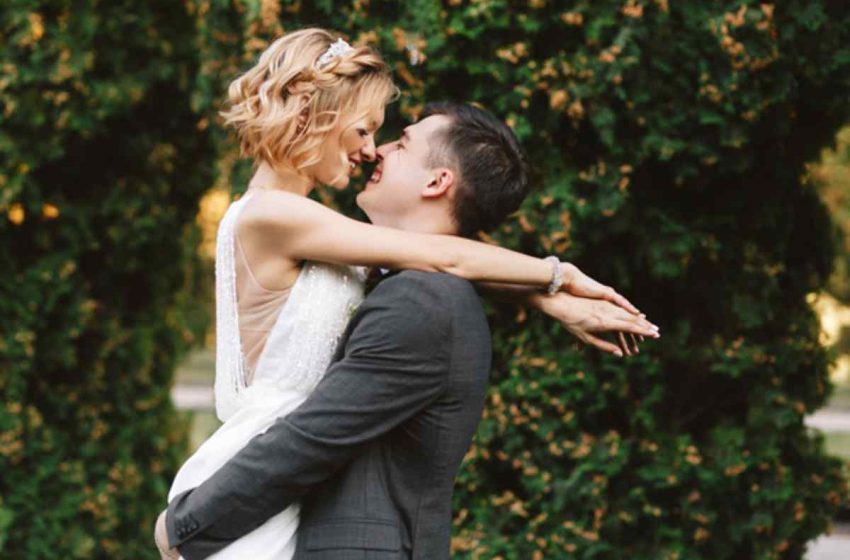 The Mid-Wedding Haircut: Everything You Need to Know About This Viral Trend
You may have heard people talking about the mid-wedding haircut lately — or perhaps your TikTok feed is full of videos raving about the edgy new trend. If you're getting ready to tie the knot and are still unsure about the exact look and hairstyle you want, this might be the perfect option for you, particularly if you're stuck between two great styles.
What Is a Mid-Wedding Haircut?
A mid-wedding haircut is exactly what it sounds like — a haircut in the middle of your wedding. Sounds kind of crazy, right? But it's the latest trend spreading like wildfire on social media, and more brides are gravitating towards this show-stopping hairstyle change.
It's pretty common for brides to have multiple outfits for the big day, but having multiple hairstyles is something new. Many people decide to grow their hair out for their wedding to get a soft, long-haired look or a fancy updo for the big ceremony, but pretty quickly after the wedding, they want to change up their look. This is perhaps the best and boldest way to do that.
Research different styles that you like, consider your face shape and find styles that would work well with the new cut so you know exactly what to expect on the big day. You'll want to come equipped with some salon hair styling products to ensure that most looks stay in place and look gorgeous during your big day.
How to Pull Off the Mid-Wedding Haircut
There are so many ways to go about getting a mid-wedding haircut. If you already have a stylist picked out, or perhaps you have a friend or family member who is a hairstylist planning to help with your look, this is a great start. If not, you'll want to find someone whom you trust and create a plan for this mid-wedding cut.
We all know how stressful planning a wedding can be, and with so much to do on the day of the wedding, adding a haircut to the mix may sound impossible — but trust us, it's not. And it makes such a beautiful reveal that your guests will be talking about it for years to come.
Talk to your stylist about which cuts and styles would work best for you and which will be most realistic to complete in the time frame. Also, make sure to have plenty of salon hairspray to keep both looks intact. Typically, wedding photos are taken with the bride, groom and wedding party immediately following the reception. After these photos are complete, and you head back to change for your reception while guests dine on cocktail hour snacks and drinks, this is your big moment. Whether you choose to tell your soon-to-be-husband or save it as another big surprise is totally up to you, but many people opt to keep the big day haircut under wraps until they make their grand entrance.
4 Reasons to Consider a Mid-Wedding Haircut
The idea of a mid-wedding haircut may make you nervous, and that's okay. This last-minute style change may not be for everyone, but if you're considering the idea, here are some great reasons to just go for it.
You Can Show Off Multiple Looks in a Fresh, New Way
What makes a bigger outfit change reveal than pairing it with an entirely new haircut? Nothing, we think. Plan on a first look style that makes your wedding dress, perhaps something a bit more traditional like a beautiful half-up look with loose curls or a classic updo with face-framing pieces. Then, decide just how dramatic you want to go for the second look. If you're feeling especially daring, chop it all off in a dramatic way and go for a sleek bob or shoulder-length cut with plenty of layers. Along with the new cut comes an opportunity for a new style. However, if you want the mid-wedding cut to be more dramatic, you want to make sure you're highlighting different hairstyles that demonstrate the change.
You'll Be Part of the Newest Trend
When planning a wedding, brides are often looking for new, fun ways to make their style or decor stand out. But, with so much wedding inspo out there, it can feel like every new idea has already been played out. Of course, this isn't true, but sometimes we can get bogged down in the planning process. If you're looking for a way to make your wedding a little different than anything your guests have been to before, debuting a dramatic haircut is a great way to stand out.
You'll Have Some Mid-Wedding Self-Care Time
With so much going on during your wedding, it's hard to remember to take time for yourself. You're greeting all your guests, making sure last-minute details are in place and you've probably got big-day jitters. What better way to take 45 minutes of time for yourself than to be pampered with a fresh cut?
Your Wedding Photos Will Have Unique Looks
Incorporating the mid-wedding haircut into your plans is a surefire way to make your wedding photos unique. If you're going to opt for this incredible new trend, make sure to talk to your photographers ahead of time so they know to expect a drastic new look. This will make your wedding photos even more dynamic when you debut your first look with your gown and then make your grand re-entrance with an entirely different look. It's also a beautiful symbolic start to a new chapter in your life.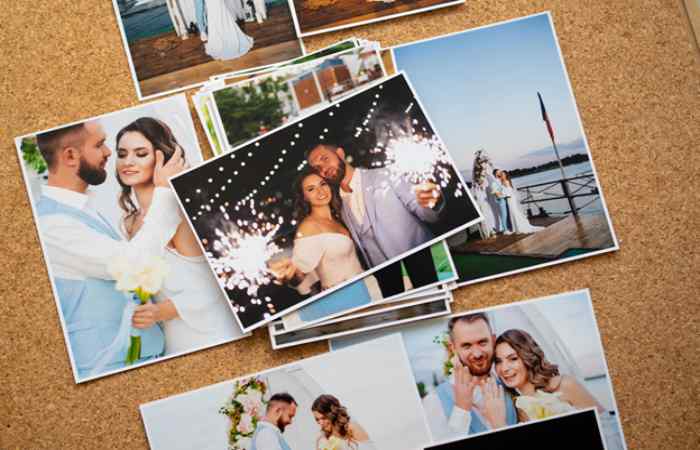 Hop on the Mid-Wedding Haircut Trend Train
Now that you know more about the mid-wedding haircut, you can consider if this is something for you. We know it's a big decision, but so is marriage. If you're interested in really shaking things up, a mid-wedding haircut can be a memorable choice that will have you looking your absolute best in any style you choose. Work with a stylist whom you trust to come up with a plan and make sure to have plenty of salon hairstyling products on hand to keep each look fresh and perfect.