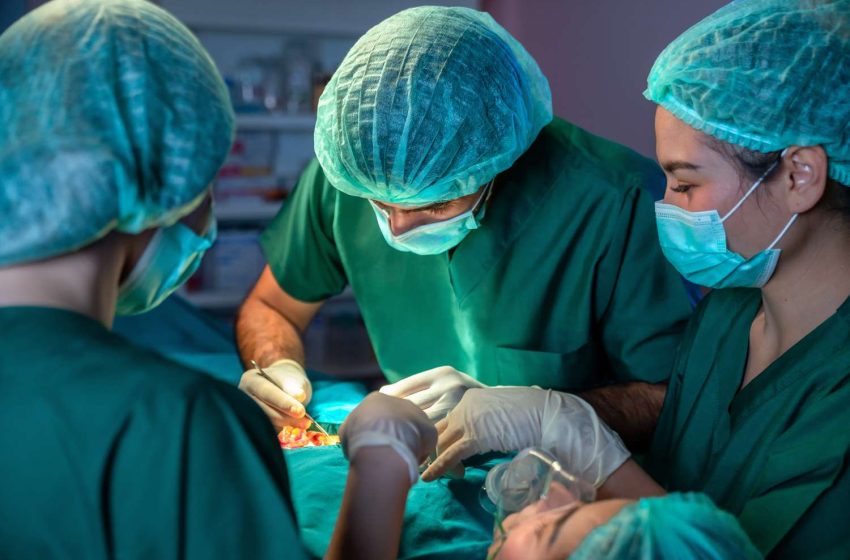 The Amazing Benefits of Breast Lift Surgery
The Amazing Benefits of Breast Lift Surgery
Women, we all know the journey our bodies go through. Life's beautiful moments, like motherhood and natural aging, can bring about changes to our breasts. These changes often lead to a loss of firmness and shape, which can affect our confidence and self-esteem. But fear not, because there's a solution that can help you regain that youthful perkiness and boost your self-confidence: the Breast Lift.
In this blog, we'll explore the amazing benefits of this simple yet transformative procedure that can help you look and feel your best. Say goodbye to sagging and hello to a more confident you.
What Are the Benefits of Breast Lift Procedure?
Breast lift surgery offers a range of wonderful benefits that can transform not just your appearance but also your confidence and overall well-being.
Here are some of the key advantages of undergoing breast lift surgery in Birmingham, AL:
Firmer Breast Appearance
Breast lift surgery can provide a significant improvement in the firmness of your breasts. Over time, factors like gravity, pregnancy, and breastfeeding can lead to sagging. A breast lift reshapes and lifts the breast tissue, giving your breasts a more youthful and perky look. You'll enjoy a firmer appearance that can make you feel more confident and comfortable in your skin.
Improved Nipple Projection
As breasts sag, the nipples often point downward or lose their natural projection. A breast lift can reposition and reshape the nipples, restoring their natural alignment and projection. This enhancement not only contributes to a more aesthetically pleasing appearance but can also improve the overall symmetry of your breasts.
Youthful Breast Appearance
Aging can take a toll on breast appearance, causing them to lose their youthful vitality. A breast lift can turn back the clock by removing excess skin and reshaping the breast tissue. The result is a rejuvenated and more youthful breast appearance, helping you look and feel younger.
Relief from Physical Discomfort
Many women with sagging breasts experience physical discomfort, such as back, neck, and shoulder pain, due to the extra weight pulling on their upper body. A breast lift can alleviate these discomforts by redistributing the breast tissue to a more natural position. This relief can significantly improve your overall quality of life and physical comfort.
More Attractive Breast Shape
A breast lift isn't just about lifting; it's also about reshaping the breasts to achieve a more attractive and proportionate shape. Whether you want a fuller upper breast, a more rounded contour, or improved symmetry, a breast lift can help you attain the desired shape you've always wanted.
Boost in Self-Esteem
Perhaps one of the most significant benefits of a breast lift is the boost in self-esteem it can provide. Feeling more confident about your appearance can have a positive impact on various aspects of your life, including relationships and self-image. Many women report feeling more empowered and self-assured after undergoing a breast lift.
Enhanced Wardrobe Options
With firmer and more youthful breasts, you'll find it easier to wear a wider range of clothing styles. Dresses, tops, and swimsuits can fit and flatter your figure in ways that may not have been possible before the surgery, enhancing your overall style and fashion choices.
Long-Lasting Results
A breast lift's results can be long-lasting, especially when combined with proper care and a healthy lifestyle. While the natural aging process continues, the improvements achieved through the surgery can persist, allowing you to enjoy the benefits for years to come.
Frequently Asked Questions About Breast Lift Surgery
How Can I Prepare for a Breast Lift Surgery?
Before your breast lift surgery, it's crucial to follow your surgeon's pre-operative instructions. These typically include avoiding certain medications, quitting smoking, and maintaining a healthy lifestyle. You should also arrange for someone to drive you home after the procedure and help with your recovery. Preparing mentally and emotionally is also essential, so you have realistic expectations and are mentally ready for the surgery and recovery period.
How Long Do the Results of a Breast Lift Last?
The results of a breast lift can be long-lasting, but they aren't permanent. While the surgery helps reverse the effects of gravity and aging, your breasts will continue to age naturally. The longevity of the results depends on factors like genetics, lifestyle, and overall health. Maintaining a stable weight and avoiding significant weight fluctuations can help prolong the results. Typically, many women enjoy the benefits of a breast lift for several years.
Who Is a Good Candidate for a Breast Lift?
A good candidate for a breast lift is usually a woman who is unhappy with sagging breasts due to factors like pregnancy, breastfeeding, aging, or weight loss. Ideal candidates are in good overall health, non-smokers, and have realistic expectations about the outcomes. It's important to consult with a board-certified plastic surgeon to determine if you are a suitable candidate for the procedure, as individual factors can vary.
Can I Combine a Breast Lift With Other Cosmetic Procedures?
Yes, it's often possible to combine a breast lift with other cosmetic procedures, such as breast augmentation (implants) or liposuction, depending on your goals and your surgeon's recommendations.
This combination approach is known as a "mommy makeover" and can address multiple aesthetic concerns in one surgery. However, the feasibility of combining procedures and the specific techniques used will depend on your unique circumstances and what you hope to achieve. Your surgeon will discuss the options and help you make an informed decision during your consultation.