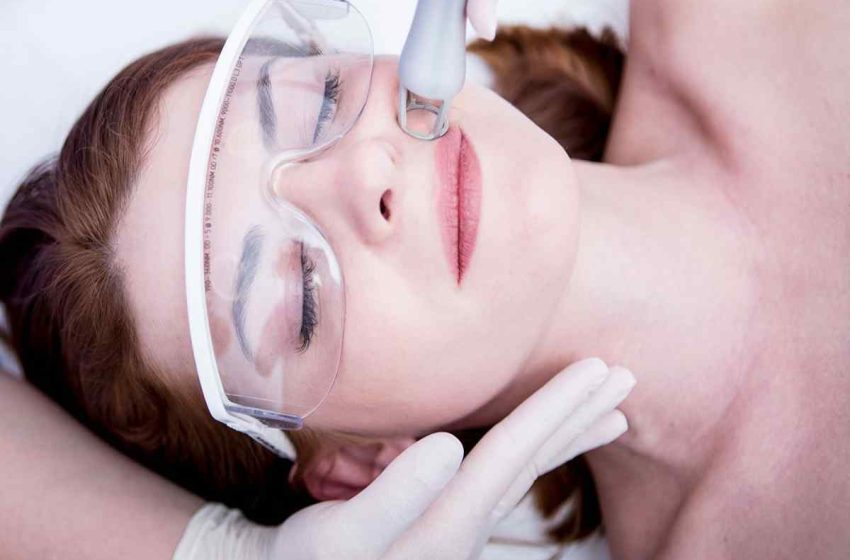 How Laser Peels Work to Transform Your Skin
Laser Peels Work
The interaction between laser energy and skin cells to the stimulation of collagen production can be quite fascinating, right?
Or maybe it's a bit complex. But this is what laser peels are all about — and if you're still a bit confused, don't worry, we'll help you get a better understanding of this procedure.
We look into some of the benefits of laser peels, the science behind them, and uncover how they work their magic.
How Do Laser Peels Work?
The secret behind the effectiveness of laser peels lies in the innovative technology that harnesses laser energy to penetrate various depths of the skin.
Harnessing Laser Energy
Laser peels utilize concentrated beams of light to target specific areas of the skin with precision. The wavelength of the laser determines which skin concerns can be addressed most effectively.
Selective Photothermolysis
Laser energy is absorbed by specific target chromophores in the skin, such as melanin or hemoglobin. This absorption leads to localized heating, damaging the target while keeping surrounding tissues largely unaffected.
The Depth of Penetration
Different laser types can penetrate various depths of the skin, allowing for customized treatment approaches.
Superficial lasers work on the outer layer of the skin, while deeper lasers can reach the dermis for more significant results. Laser peels can be tailored to suit a person's needs, offering a personalized treatment plan.
What Can a Laser Peel Do for Your Skin?
As we've seen above, laser peels are advanced cosmetic procedures that use focused laser beams to remove damaged skin layers, promoting the growth of new, healthier skin.
This non-invasive technique is highly effective in addressing various skin concerns, such as:
Fine Lines and Wrinkles: Laser peels can significantly reduce the appearance of fine lines and wrinkles, giving your skin a smoother and more youthful look.
Uneven Skin Tone and Texture: If you struggle with uneven skin tone, rough texture, or acne scars, laser peels can help even out your complexion and restore a radiant glow.
Sun Damage and Hyperpigmentation: Laser peels can fade sunspots, age spots, and other forms of hyperpigmentation, revealing a more even and radiant skin tone.
Pore Size Reduction: By stimulating collagen production, laser peels can minimize the appearance of enlarged pores, leaving your skin refined and revitalized.
Tips for a Smooth Laser Peel Recovery
Much like with any other cosmetic procedure, you need to follow proper aftercare so you can achieve the results you want and minimize the risk of complications. Here are some tips you can consider.
Cool the Skin
The treated area may feel hot and uncomfortable after the procedure; therefore, cold compresses or ice packs may be applied to reduce swelling and discomfort.
Keep the Skin Hydrated
Only use moisturizing creams or ointments recommended by your dermatologist, to help soothe the skin and reduce discomfort.
Avoid Touching and Scratching the Treated Area
Touching or scratching the treated area may cause irritation, inflammation, or infection. Avoid picking at peeling skin or using abrasive skincare products.
Maintain a Healthy Diet
A balanced diet rich in antioxidants, vitamins, and minerals can help promote skin health and prevent oxidative stress. Incorporate foods such as fatty fish, nuts, berries, leafy greens, and whole grains into your daily meals.
Hydrate From Within
Drinking plenty of water and herbal teas can keep the skin hydrated, promote circulation, and flush out toxins. Avoid alcohol consumption and caffeinated beverages that may dehydrate the skin.
Frequently Asked Questions
When Can I Resume Wearing Makeup After a Laser Peel?
You can usually start wearing makeup after the first or second week, depending on your dermatologist's recommendation.
Can I Apply Sunscreen After a Laser Peel?
Sunscreen is an extremely important aspect of post-laser peel recovery. Your healthcare provider will provide specific recommendations on when to apply sunscreen and which type of sunscreen to use.
How Long Does It Take for the Skin to Fully Heal After a Laser Peel?
The healing process after a laser peel will depend on the intensity of the treatment and your skin type. Typically, it takes two to three weeks for the skin to fully heal.
Are Laser Peels Safe for All Skin Types?
Laser peels can be performed on various skin types; however, certain laser types and settings may be more suitable for specific skin types.
For a more personalized recommendation, consult a skilled professional to determine the most appropriate treatment approach for your skin.
How Many Laser Peel Sessions Are Typically Needed to Achieve Desired Results?
The number of laser peel sessions required will depend on your skin concerns and treatment goals. While some people may get the results they want after a single session, others may need multiple sessions.
Can Laser Peels Be Performed on Areas Other Than the Face?
Yes, laser peels can be performed on areas other than the face, such as the neck, décolletage, and hands. The treatment can be tailored to address concerns on various parts of the body.
Will a Laser Peel Hurt?
Laser peels are generally well-tolerated. However, numbing cream or local anesthesia can be used to minimize any discomfort during the procedure, depending on your skin's sensitivity.