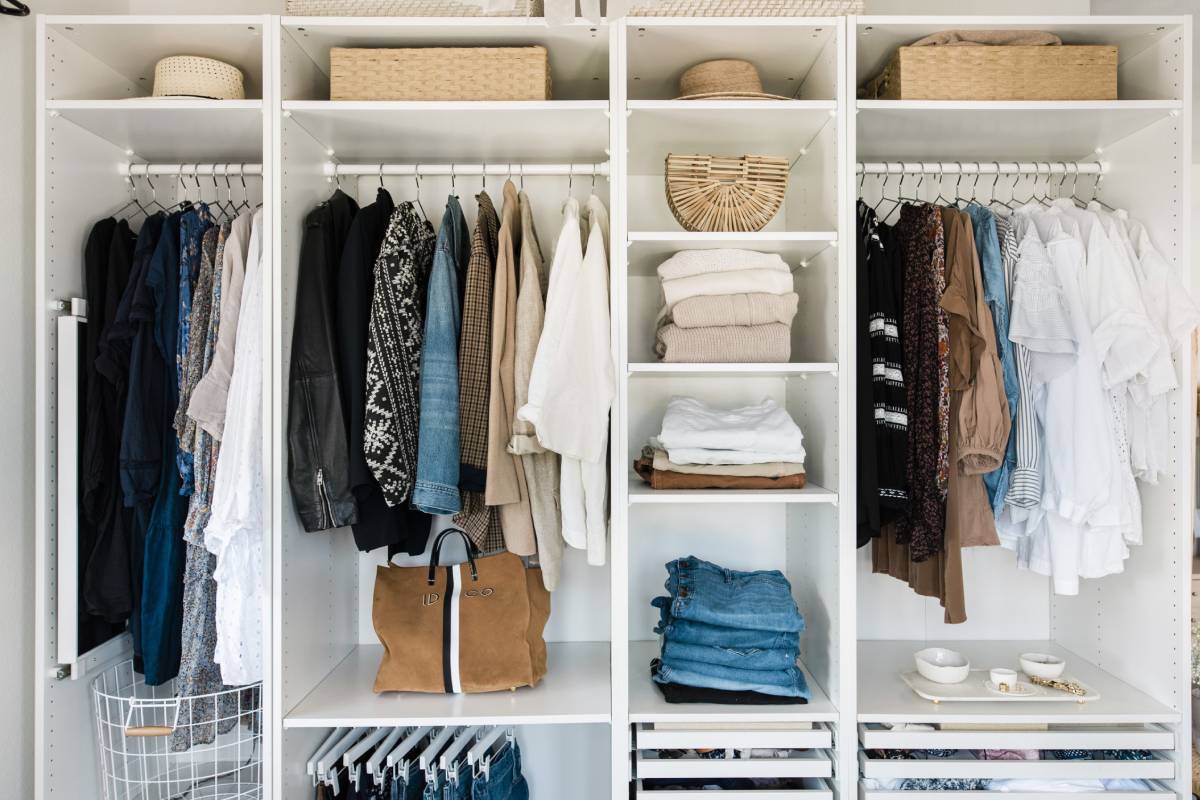 7 Tips to Purchase an Individually Curated Closet
Clothing is a form of self-expression. It can tell the world who you are, what you're about, and how you want to be perceived. That's why it's so essential to have a wardrobe that truly reflects your unique personality.
Of course, achieving this can be easier said than done. With all of the different fashion trends and styles out there, it can be tough to know where to start. That's why we've put together this guide of 7 tips to help you purchase an individually curated closet.
So, if you're ready, let's get started!
1.  Define Your Style
The first step to creating a closet that reflects your individual style is, well, defining your style. This may be tricky, as most of us don't have just one specific style. We may like some elements of preppy looks but also enjoy the comfort of athleisure wear.
That's why it's important to take some time to try out different styles and looks. Experiment with different pieces and see what makes you feel most confident. Once you've a better understanding of the kind of style you're drawn to, it'll be easier to start building your wardrobe.
2. Invest in Timeless Pieces
While it's fun to experiment with fashion trends, it's also important to invest in some timeless pieces. These are the items that will never go out of style and can be worn season after season. Think basics like a great pair of jeans, a little black dress, or a cashmere sweater.
These pieces may be mixed and matched with trendier items to create endless outfit possibilities. And, because they're so versatile, they'll end up being some of the most-worn items in your closet.
3. Find Your Signature Item
We all have that one thing that we just can't help but gravitate towards. It might be a pair of statement earrings, a vintage scarf, or a leather jacket. Whatever it is, be sure it's in your wardrobe.
This signature piece will help to make your looks more unique and personal. Plus, it'll be a go-to item when you're feeling uninspired or need a quick outfit fix.
4. Don't Be Afraid of Color
If you typically stick to neutral colors like black, white, and gray, challenge yourself to step outside of your comfort zone. Incorporating some color into your wardrobe can really help to make your looks pop.
Start small by adding in a few key pieces like a brightly-colored blazer or a pair of patterned pants. Then, once you are more confident, you can start experimenting with even bolder hues and prints.
5. Mix High and Low Pieces
One of the best options to create unique looks is by mixing high and low pieces. For example, you might pair a designer handbag with a pair of jeans from a more affordable retailer. Or, you could style a vintage find with some modern basics.
Not only does this give your looks an interesting edge, but it's also a great way to save money. You don't have to spend much money to put together stylish and unique outfits.
6. Accessorize
Accessories are a great way to take your looks to the next level. They can be used to add a pop of color, make a statement, or simply pull an outfit together. And, the greatest part is, they don't have to be expensive.
So, don't be afraid to experiment with different accessories. Try out different hats, belts, jewelry, and shoes. And have fun matching and mixing different pieces to create one-of-a-kind looks.
7. Rent or Borrow Pieces
If you're not ready to buy certain pieces, consider renting or borrowing them instead. This is a perfect way to try out new styles without making a big investment.
There are now many different "Rent the Runway" alternatives that allow you to rent designer clothing and accessories for a fraction of the price. And, if you have friends with great taste, you may consider borrowing pieces from their closet from time to time.
Get the Perfect Closet that Showcases Your Unique Personal Style
If you're considering purchasing an individually curated closet, be sure to keep the following tips in mind.
By following these guidelines, you'll be able to get the most out of your investment and enjoy your new closet for years to come!