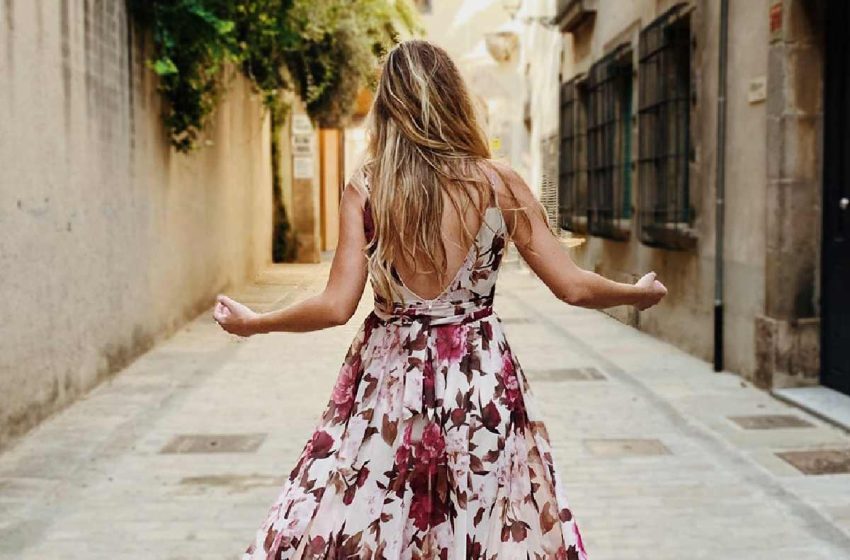 5 Maxi Dress Styles for Every Occasion
5 Maxi Dress Styles for Every Occasion    
The UAE is one of the most sought-after shopping destinations worldwide. The UAE has witnessed significant growth in e-commerce in recent years. Maxi dresses are versatile and timeless fashion pieces worn for various occasions. Whether attending a formal event, enjoying a casual outing, or going on a vacation, a maxi dress in UAE is suitable for every occasion. This article will explore five popular maxi dresses perfect for any event, ensuring you're always dressed in style.
The Classic Gown
A classic gown-style maxi dress is the go-to choice for formal evening events. These dresses feature floor-length silhouettes with elegant details like embellishments, lace, or satin fabrics. The classic maxi gown exudes sophistication and glamor, perfecting it for black-tie affairs, weddings, or red-carpet events. Pair it with statement accessories and heels for a truly show-stopping look. With its timeless elegance, a classic maxi gown can make you feel like a Hollywood star, commanding attention wherever you go. Make a grand entrance with a classic gown maxi dress that will leave a lasting impression on everyone.
The Flowy Boho Maxi
If you're looking for a more relaxed and carefree vibe, a bohemian-inspired maxi dress is the way to go. These dresses often feature flowing fabrics, floral prints, and loose silhouettes. The boho maxi dress is perfect for outdoor festivals, beach weddings, or casual summer gatherings. Pair it with sandals, a floppy hat, and some bohemian jewelry to complete the effortlessly chic look. Embrace your free-spirited side with a flowy boho maxi dress that allows you to move easily and embrace the whimsical beauty of bohemian fashion. Let your inner bohemian shine with a flowy boho maxi dress that exudes effortless style and bohemian charm.
The Everyday Maxi
For everyday wear, a casual maxi dress offers comfort and style. These dresses are usually lightweight fabrics like cotton or jersey and feature simple designs. The everyday maxi dress is perfect for running errands, meeting friends for lunch, or strolling around the city. Wear it with sneakers or flat sandals for a laid-back and comfortable outfit that still looks fashionable. With its effortless style and versatility, the everyday maxi dress is a wardrobe staple that allows you to look effortlessly put together while going about your daily activities. Stay cool and stylish with an everyday maxi dress perfect for any casual occasion.
The Vacation Maxi
When you're heading to a tropical paradise or a beach vacation, a vacation maxi dress is a must-have. These dresses are often made of breathable fabrics like linen or chiffon and feature vibrant prints or tropical patterns. The vacation maxi dress is perfect for lounging by the pool, exploring the resort, or enjoying a sunset dinner. Style it with sandals and a straw hat for a vacation-ready look. With its breezy and lightweight fabrics, the vacation maxi dress keeps you cool and stylish while embracing the laid-back vibes of your beach getaway. Prepare to soak up the sun and make a fashion statement with a vacation maxi dress that captures the essence of tropical paradise.
The Floral Maxi
Floral maxi dresses are a staple for summer gatherings and garden parties. These dresses feature beautiful floral prints in various colors and often have feminine details like ruffles or off-the-shoulder necklines. The floral maxi dress is perfect for outdoor weddings, garden parties, or summer soirées. Pair it with wedge sandals and delicate jewelry to create a romantic and feminine ensemble. Embrace the beauty of nature and showcase your feminine charm with a floral maxi dress that exudes elegance and grace. From vibrant blooms to delicate petals, a floral maxi dress can be perfect for summer occasions requiring a whimsical beauty.
Conclusion:
Maxi dresses are versatile and fashionable choices for every occasion. Whether you're attending a formal event, enjoying a casual outing, or going on a vacation, there is a maxi dress that suits your taste and the event's vibe. From the elegant evening gown to the bohemian dream, the casual cool to the resort-ready vacation dress, and the summer soiree floral maxi, these five styles cover a range of occasions and ensure you're always dressed in style. So, embrace maxi dresses' versatility and timeless appeal and maximize your style for every occasion. With the right maxi dress, you'll exude confidence and radiate beauty wherever you go.