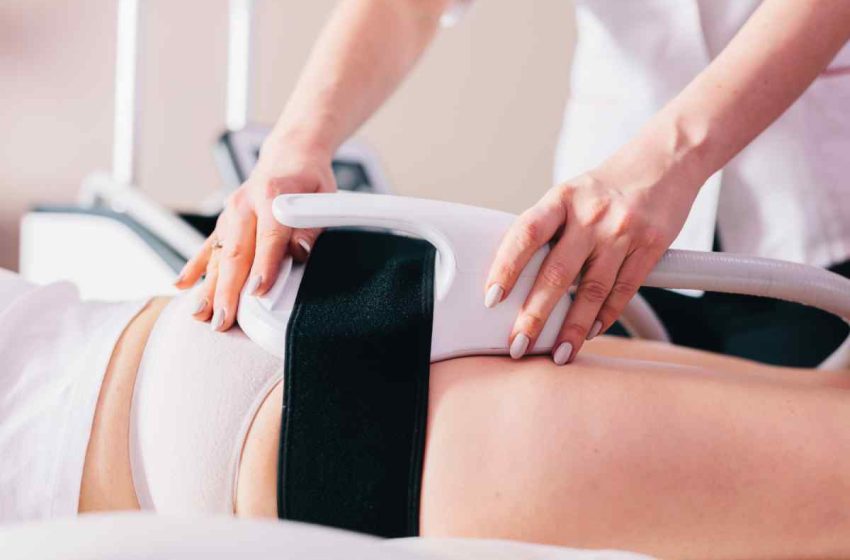 What Is Cellulite And How Do You Get Rid Of It?
Cellulite
Cellulite is a condition characterized by a dimpled, lumpy appearance on the skin, often described as having an 'orange peel' or 'cottage cheese' texture. It typically affects areas with a high concentration of fat cells, such as the buttocks, thighs, and abdomen. Cellulite forms when the connective tissue fibers that tether the skin to the underlying muscle become strained or weakened, allowing fat cells to push against the skin, creating an uneven texture.
Because of this, cellulite has become a common cosmetic concern that affects millions of people, predominantly women, worldwide. Though it's harmless and doesn't pose any health risks, many individuals seek to reduce its appearance for aesthetic reasons. If you're struggling with cellulite, you can find a non-invasive body contouring provider on https://www.inmode.com.au/pages/find-a-provider.
Read this article to learn more about cellulite and how to get rid of it.
Causes Of Cellulite
Multiple factors contribute to the development of cellulite. A deeper understanding of these factors can help individuals take preventive measures or make informed decisions when seeking treatment options.
Genetics: Genetic factors can influence the distribution of fat cells, the strength of connective tissue, and skin elasticity, all of which can affect the appearance of cellulite.
Hormonal Factors: Hormones such as estrogen, insulin, and prolactin are believed to play a role in the formation of cellulite.
Age: As the body ages, the skin becomes less elastic and the connective tissue weakens, increasing the likelihood of cellulite development.
Lifestyle: A sedentary lifestyle, poor diet, and inadequate hydration may contribute to cellulite formation.
Body Composition: Although cellulite can affect individuals of all sizes, a higher body fat percentage may increase the visibility of cellulite.
It's essential to recognize that the development of cellulite is influenced by a combination of factors, and it's not solely the result of one specific cause. Understanding the various contributing factors can help individuals take preventive measures and make informed decisions when seeking treatment options to reduce the appearance of cellulite.
Treatment Options For Cellulite
There's no definitive cure for cellulite, but you can reduce its appearance with a few lifestyle changes. Incorporating a balanced diet, regular exercise, and proper hydration can help improve the overall appearance of the skin and reduce the visibility of cellulite. Likewise, cardiovascular exercises and strength training can help tone the muscles beneath the skin, making cellulite less noticeable.
Additionally, you can upgrade regular massages with dry brushing to improve circulation, stimulate lymphatic drainage, break down the connective tissue bands, and exfoliate the skin; all of which contribute to the reduction of cellulite appearance.
Over-the-counter creams containing caffeine or retinol may also temporarily improve the appearance of cellulite by tightening the skin and promoting circulation.
If these measures aren't enough, you can try non-invasive body contouring procedures, which have become an alternative to more invasive treatments like liposuction. Here are some methods that don't require surgery and can be effective in improving the skin's appearance.
Radiofrequency (RF) Treatments
Radiofrequency energy penetrates the skin's deeper layers, heating the fat cells and connective tissue, which results in collagen production, tighter skin, and improved skin texture. Treatment sessions usually last for about 30 minutes, and multiple sessions may be required for optimal results.
Cryolipolysis
Also known as 'fat freezing,' cryolipolysis uses controlled cooling to target and destroy fat cells beneath the skin. Once the fat cells are broken down, the body naturally eliminates them, reducing the appearance of cellulite. Treatment sessions can last for about an hour; however, multiple sessions may be necessary to achieve the desired result.
Ultrasound Therapy
This treatment uses high-frequency sound waves to target and break down fat cells, promoting the body's natural elimination process. Ultrasound therapy can help reduce the appearance of [cellulite] by smoothing out the skin's surface. Each session lasts approximately 45 minutes to an hour, with multiple sessions recommended for optimal results.
Laser Therapy
Non-invasive laser treatments target the connective tissue bands that cause [cellulite] and stimulate collagen production. The laser energy also assists in liquefying and removing excess fat cells, resulting in a smoother, more even skin texture. Typically, one to three sessions are required to achieve noticeable results.
Acoustic Wave Therapy (AWT)
AWT uses high-energy radial shockwaves to stimulate collagen and elastin production and break down the connective tissue bands responsible for [cellulite]. This treatment also improves blood flow and lymphatic drainage, contributing to a smoother skin appearance. Multiple sessions, typically spaced one week apart, are required for excellent results.
Conclusion
Cellulite is a common cosmetic concern that, while harmless, can be a source of a negative self-image. While there is no definitive cure for [cellulite], numerous treatment options can help reduce its appearance, ranging from topical to non-invasive procedures.
It's important to remember that individual results may vary, and multiple sessions may be necessary to achieve desired outcomes. For the most effective treatment plan, make sure to consult with a dermatologist or a professional specializing in cosmetic treatments.
By understanding the nature of [cellulite] and exploring available treatment options, individuals can make informed decisions on how to address this common concern and improve their overall skin appearance.