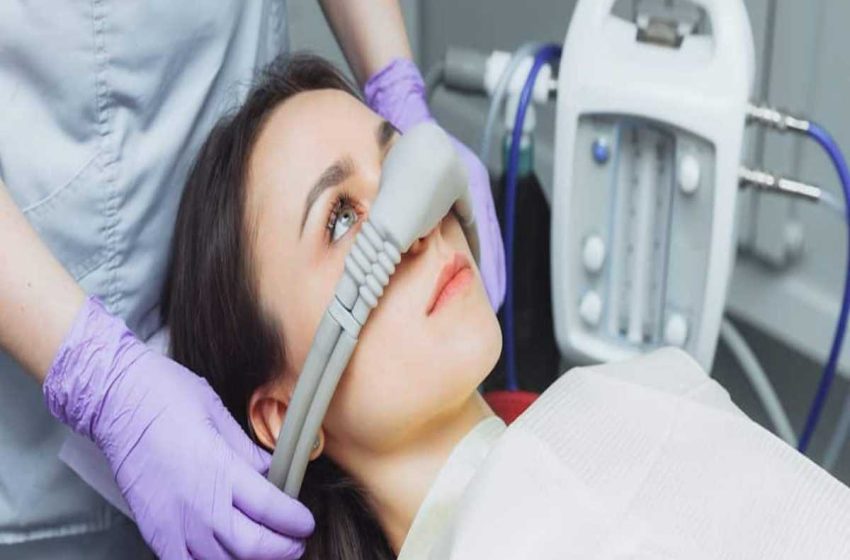 The Benefits of Sedation Dentistry: A Relaxing Dental Experience
Dental anxiety can cause you to avoid or delay dental procedures, worsening already bad situations. But worry no more. If you dread visiting the dentist and are overwhelmed by dental fears and anxiety, sedation dentistry might be the solution. Continue reading to explore the benefits of sedation dentistry and how it can enhance your oral health journey.
What Is Sedation Dentistry?
The term refers to a specialized technique that uses medication to help patients to overcome dental phobia and anxiety. So if you have a low pain threshold, you can enjoy a relaxed and comfortable environment during dental procedures. In sedation dentistry, the dentist will administer sedatives to help you achieve a relaxed and calm state, ensuring you can receive the dental care you need for optimal oral health regardless of your fear or anxiety.
The Benefits of Sedation Dentistry
There are numerous reasons to undergo sedation dentistry. Below are a few to help you understand the purpose of the technique.
Anxiety and Fear Reduction
The most common concern among patients is dental anxiety. Sedation dentistry addresses this problem by reducing a sense of relaxation. It reduces anxiety levels, allowing the dentist to work with ease and helping you avoid unnecessary stress during procedures.
Effective Pain Management
Sedation dentistry helps manage pain effectively. The dentist will use medications with analgesic properties that reduce pain perception as well as sensitivity. This property makes the technique particularly beneficial if you have a low pain threshold or are about to undergo complex dental procedures.
Efficiency and Procedure Completion
Sedation dentistry promotes cooperation and allows the dentist ample time to complete procedures efficiently. And besides reducing the overall time spent on a procedure, it's particularly beneficial if you have a strong gag reflex or struggle sitting still during procedures.
Versatile Application
Lastly, sedation dentistry is suitable for a wide range of dental procedures. It's applicable in routine dental cleaning, fillings, root canals, and even more extensive procedures like dental implants or extractions. However, your dentist will be the one to determine the appropriate level of sedation based on the complexity of the procedure.
What Types of Sedation Are Used in Dentistry?
Is all sedation the same? The answer is no. There are different types, and the choice of sedation will depend on your anxiety level, the complexity of the treatment, and the dentist's recommendation. Some types of sedation used in dentistry include:
Nitrous Oxide
Also known as the laughing gas, nitrous oxide is a mild form of sedation delivered through a mask worn over the nose. The effects of this type of sedation wear off quickly after the procedure.
Oral Sedation
Taken in the form of a pill before a dental appointment. It provides moderate sedation.
IV Sedation
Delivered through a vein and produces a deeper level of sedation. You can remain conscious but in a highly relaxed state.
General Anesthesia
This type of sedation renders you completely unconscious. It's administered by an anesthesiologist and is used for complex or invasive procedures.
Having learned about the types of sedation, you might wonder if you are a good candidate. The following section will help you determine whether sedation is right for you.
Is Sedation Dentistry Right for You?
Sedation dentistry can benefit you in many ways. If you experience the following, you may be a good candidate for sedation dentistry.
Experience dental anxiety or fear of going to the dentist
Have a low pain threshold
Require complex dental procedures
Have a history of traumatic dental experiences
Have a sensitive gag reflex
Find it challenging to sit still during dental procedures.
Ensure you discuss your concerns and medical history with your dentist. This information will help them recommend the most appropriate type of sedation.
Sedation Dentistry in Beverly Hills, CA
There are plenty of options if you want to undergo sedation dentistry in California. Beverly Hills is known for its top-notch dental care and experienced professionals. You can find practices in the area that specialize in general dentistry, cosmetic dentistry, and specialized treatments. Ensure you ask for recommendations and check local directories to find a reputable dentist who meets your needs.
Questions You May Have About Sedation Dentistry
Clearly, there are many benefits of sedation dentistry. However, you may have a few questions about the technique. Below are answers to a few commonly asked questions.
What is the cost of sedation dentistry?
The cost of sedation dentistry in California can range from $150 to $500 per hour. The exact cost will depend on the complexity of the dental procedure and the type of sedation used. Consult your dentist for an accurate cost estimate.
How safe is sedation dentistry?
Sedation dentistry is considered a safe technique. However, it has to be done by trained dental professionals.
Will I be completely unconscious during sedation?
It depends. In mild forms of sedation, the effects wear off quickly. However, in moderate to deep types of sedation, such as IV sedation and general anesthesia, you may drift in and out of sleep.