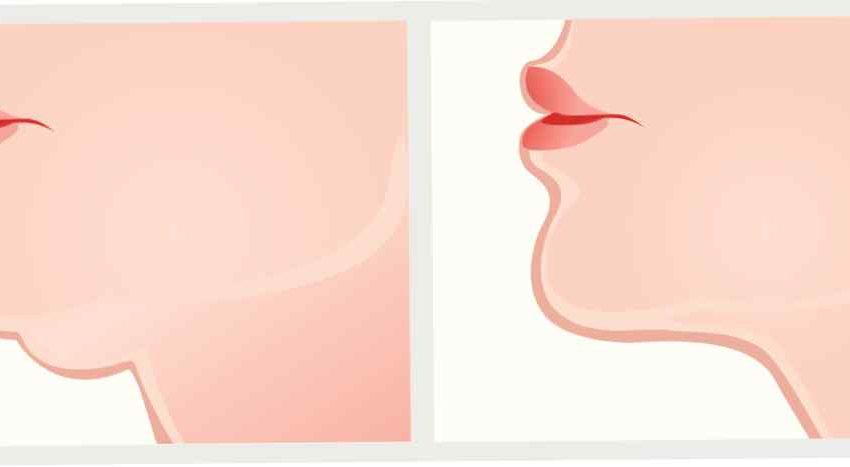 How Facial Liposuction Can Make You Look Younger
Facial Liposuction
When you think of liposuction, what comes to mind? Is it a trimmer tummy, shapelier hips, or firmer arms?
That's because the body is what you hear about most when it comes to liposuction — not the face and neck. And while the procedure can address all those issues beautifully, you may miss out on the amazing changes it can do for your face.
Here are why people choose liposuction, how the procedure is done, the most sought-after face and neck liposuction options, and more.
What Is Liposuction?
Liposuction is the removal of subcutaneous (underneath the skin) fat. It is one of the most common cosmetic procedures in the United States today.
Liposuction isn't a weight loss tool. A limited amount of fat can be removed from the body. While this varies from patient to patient, the most anyone can expect to lose in a single liposuction session is about four liters (10 pounds).
However, some facial characteristics affected by weight, such as a double chin or sagging areas of fat due to aging, can look better after expertly-performed liposuction.
How Liposuction Is Performed
Under local anesthesia or IV sedation, the patient is given an incision in the area where the fat is to be removed. The plastic surgeon will attempt to find a place where a scar will be almost unnoticeable, though liposuction scars tend to be very small anyway.
The surgeon then takes a sterile instrument called a cannula and moves it back and forth underneath the skin, breaking up the fat. A small vacuum attachment then suctions up the fat, which goes down a larger tube for collection and disposal.
Where on the Body Can You Have Liposuction?
Liposuction can be performed on nearly any area of the face, neck, or body with excess fat under the skin.
It can also be used for fat transfer, where fat is removed from one area, sterilized, and then reinjected where the body or face needs some plumping or shaping.
Will You Look Younger After Your Liposuction?
It's certainly possible, especially if that's your goal. For instance, lost volume in the cheeks can age you. Having fat removed from another part of the body and filling the cheek area can give them their youthful look back.
Removing fat can also de-age you visually. Small pockets of fat tend to form underneath the eyes as we age. When these are removed, our eyes look more open, the skin looks firmer, and we tend to look younger.
Removing fat from the chin and the neck can also deliver a firmer appearance and add definition that tends to fade with the natural aging process.
How Long Does Liposuction Last on the Face and Neck?
Once fat is removed via liposuction, it will not return. A certain percentage of additional fat in the area can be expected to die off in the first few weeks following liposuction; your plastic surgeon will take this into account when reshaping the area.
While removal of specific fat cells is permanent, the remaining cells in the area can grow if you gain weight, so keep that in mind when deciding on your post-surgery lifestyle and habits.
Questions to Ask Before Scheduling Your Liposuction Session
Before deciding on facial liposuction to look younger, ask the doctor these questions:
Are my expectations realistic? If not, what can I expect?
How much will this procedure cost, including anesthesia and facility fees?
What will my liposuction recovery be like?
How much fat will be removed during the procedure?
What should I do afterward to make sure my recovery goes smoothly?
If I have questions off-hours, how can I reach you?
Caring for Your Face and Neck After Liposuction
What you do after your liposuction procedure can mean a smoother recovery or a more difficult and problematic one. Make sure you use all of these tips:
Protect the area from the sun. While the incision will be small, scarring tends to ultimately look worse if it is exposed to UVA and UVB rays. Wear sunscreen as soon as your surgeon tells you that you can, or wear a broad-brimmed hat.
Don't scratch the area. Allow it to heal on its own.
Don't smoke, and avoid alcohol.
Don't expect your initial result to look "perfect." Things still need to settle down after liposuction. You should see your final look in six weeks to three months.
Call the doctor if you have sudden, more severe bruising than before; a sensation of warmth in the area; a fever over 100°F; chills and sweating; or nausea and vomiting.
With the right plastic surgeon, a good attitude, and proper aftercare, you can have a face that reminds you much more of the way you looked when you were younger. No surgical technique can turn back the hands of time, but properly-placed liposuction on the face and neck can peel away years and give your look new life.