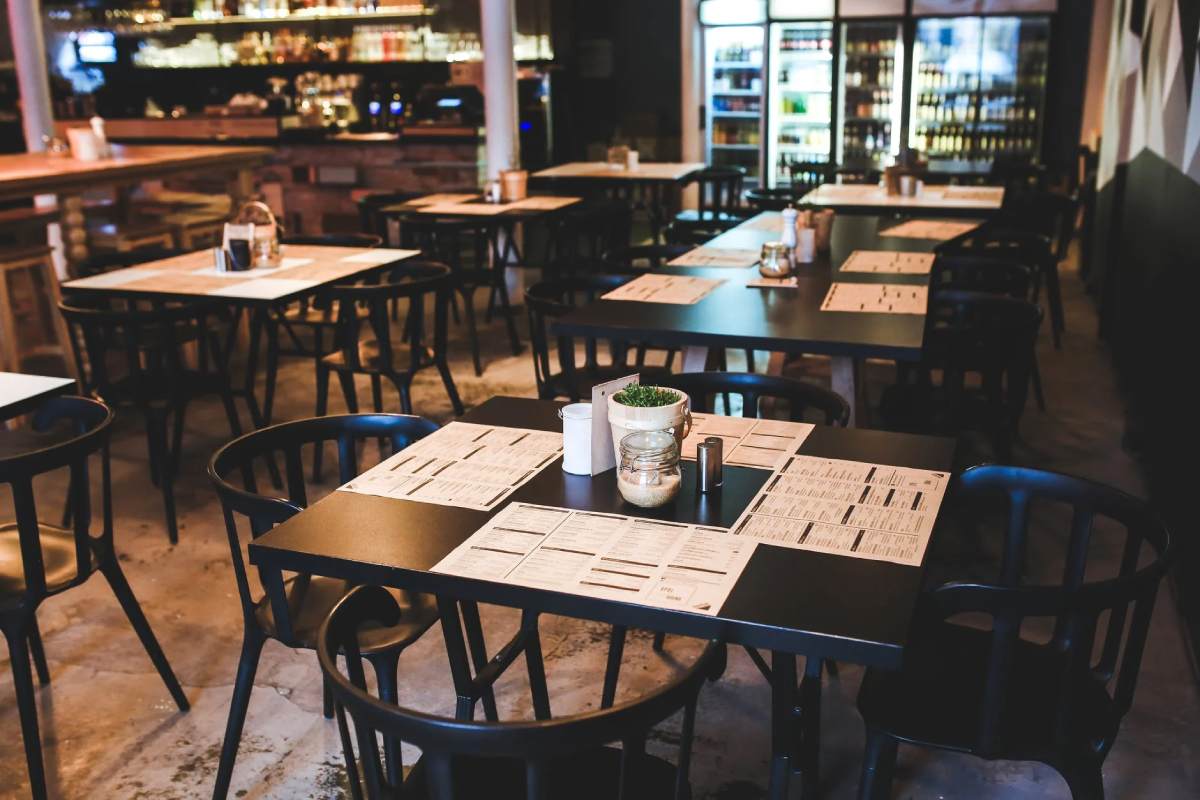 7 of the Best Restaurants in Doha Festival City
7 of the Best Restaurants in Doha Festival City – In the 2016 Best Countries Ranking, U.S. News asked more than 16,000 people from four regions about which countries they believe have the best-tasting food. Italy, Spain, France, Mexico, and Greece topped the list.
But these countries don't have a monopoly on great food. And Qatar, particularly Doha, has evolved into a cosmopolitan culinary powerhouse. Chefs like Jamie Oliver, Nusret Gökçe, Nobuyuki Matsuhisa, Gastón Acurio Jaramillo, Jean-Georges Vongerichten, and Wolfgang Puck have restaurants in this city.
If you are ever in the area for some shopping or weekend entertainment, check out some of the best restaurants in Doha Festival City.
1. Maki
Maki specializes in contemporary Japanese cuisine. They serve a tasteful fusion of traditional Japanese and Mediterranean cuisine.
Maki is naturally Maki's most popular dish. Maki, the dish, is a type of sushi. Raw fish, vegetables, and some other ingredients are placed on a bed of vinegared rice, rolled in a wrap (traditionally seaweed), and cut into individual cylinders.
Their maki selections include Dr. Samer, Spicy Shake Oliva, and Issa Mame. Dr./ Samer is plum-wrap maki with extra virgin olive oil, and Spicy Shake Oliva is olive-wrap maki with salmon, black truffle pearls, and extra virgin olive oil. Issa Mame is a mame maki with crabstick, prawn tempura, and cucumber.
Guests also rave about Maki's salads, especially their Chef Chop Salad, and the congenial and prompt service from the restaurant staff.
2. Jamie's Italian
Jamie's Italian is part of the Apparel Group with more than 60 restaurants worldwide. This is celebrity chef Jamie Oliver's restaurant in Doha.
The restaurant serves Italian food, of course, and people love them for their pizza, pasta, risotto, salad, mains, and sumptuous breakfast/brunch options. Their guests can't stop raving about the staff, too.
Selections include the Pollo Pesto Pizza, topped by pesto-marinated chicken, potatoes, tomatoes, basil, and cheese (mozzarella, cheddar, and parmesan). Prawn Linguine is a favorite with its garlic prawns, tomatoes, fennel saffron, fresh chili, and rocket on linguine pasta. And for breakfast, one should not miss the Eggs Benedict.
3. The Cheesecake Factory
The Cheesecake Factory is an American restaurant built on and around, you guessed it, cheesecakes. The restaurant is a spin-off of a bakery that sold cheesecakes.
According to the restaurant's story, the owner had a cheesecake shop that had a good business supplying cheesecakes to restaurants. However, the owner's son decided that there is room for a restaurant with an extensive cheesecake selection.
Strangely enough, his intuition proved correct, and The Cheesecake Factory is now part of American cuisine history with over 200 branches around the world, including The Cheesecake Factory in Dubai.
In Doha, as in everywhere else, the cheesecakes take center stage in The Cheesecake Factory. Godiva, key lime, Hershey's, and raspberry are but a few of their most popular cheesecakes.
But what usually strikes their guests is the enormous servings, not just of the cheesecake but also of everything else. Their guests often end up taking some of the food home with them.
4. IKEA Restaurant
IKEA is a Scandinavian furniture store from Sweden. But they have a restaurant that serves tasty food, too.
The IKEA furniture-and-food combo makes sense when you think about it. Shopping for home furniture and furnishings is tiring and hungry work. A restaurant in-house provides tired shoppers much-needed sustenance and respite so, refreshed, they can continue shopping for their homes, offices, and other spaces.
The IKEA Restaurant is known for its wide selection of dishes and a lot of kid-friendly choices. Surprisingly, it has good food, and at a very friendly price-point, too.
5. Carluccio's
As expected, another Italian restaurant lands on the list of the best restaurants to try in Doha Festival City. This combination restaurant and café serves breakfast, lunch, and dinner. Must-try-dishes include their Spinach and Ricotta Ravioli, Bufalina Pizza, and Tiramisu.
The Spinach and Ricotta Ravioli shows excellent technique. The simplest of flavors – spinach and ricotta – and a superb texture are the stars of this delicious pasta dish.
The Bufalina Pizza is pizza made with globs of mozzarella di bufala or buffalo mozzarella. The cheesemaker makes this mozzarella using the milk of the Italian Mediterranean buffalo. The distinct texture and flavor of the buffalo mozzarella give this pizza its remarkable taste.
Finally, their Tiramisu is authentic Italian, made with Mascarpone cheese.
6. Wagamama
Wagamama is a British restaurant that serves Asian, mainly Japanese, cuisine. Its British-Asian vibe perhaps reflects the personality of its founder, Alan Yau, a British national of Hakka ethnicity who was born in Hong Kong but moved to Norfolk when he was about 13.
Guests rave about Wagamama's Japanese ramen, such as the kare burosu ramen, the Wagamama ramen, and the tantanmen brisket ramen. Of course, they have other food aside from ramen. They have Kokoro, teppanyaki, donburi, curry, sushi, and salads.
Wagamama is remarkable for its fresh, tasty food as well as its vegetarian and vegan options.
7. Five Guys
Five Guys is the restaurant for those craving all-American burgers and fries. The place looks and feels like a fast-food restaurant. However, it is more expensive than your run-of-the-mill fast-food joint.
The quality of the food does justify the higher price point. The burger patties are made fresh every day, and Five Guys has its own secret burger bun recipe. Burgers may be customized using 15 different toppings. The staff also make fries from real, fresh potatoes instead of using frozen, processed fries.
And those who are not in the mood for burgers can order sandwiches instead, such as their beef dog, vegetarian, and grilled cheese. And as for drinks, a shake should make an excellent complement to a burger or sandwich.
Hungry for More?
Maki, Jaime's Italian, The Cheesecake Factory, Ikea Restaurant, Carluccio's, Wagamama, and Five Guys are but a handful of the dining options available in the big, sprawling Doha Festival City complex.
There are so many more. There are cafes like L'ETO Caffe, Ladurée Paris, Godiva, Moo, and Le Petit Train Bleu. For desserts sweet and cold or both, options include Cold Stone Creamery, Baskin Robbins, Chocomelt, Cinnabon, Edible Arrangements, Häagen-Dazs, Läderach Chocolatier Suisse, Neuhaus, Pinkberry, and Qinwan.
Finding a place to suit your taste should be easy, unless you get overwhelmed by your choices, of course.
Also Read: LIFESTYLE HABITS TO MAINTAIN HEALTHY TEETH AND GUMS