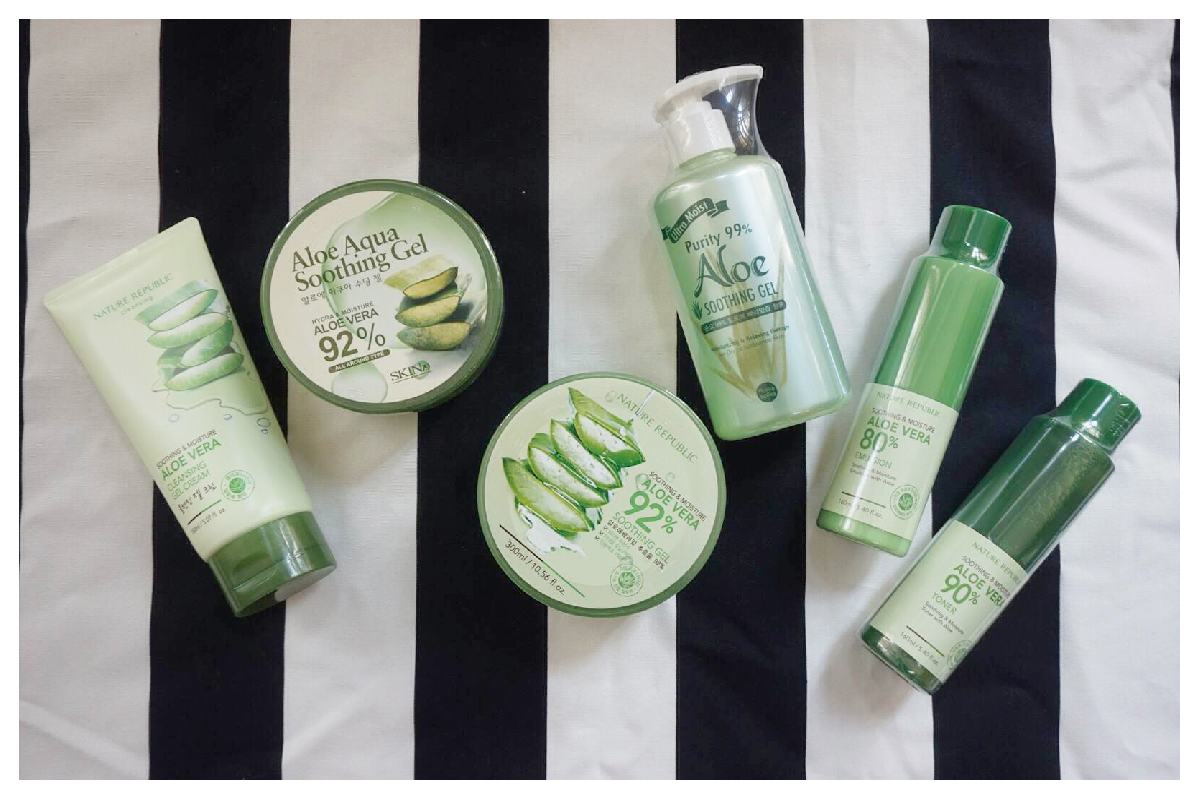 Nature Republic Skincare Starter Kit for Every Skin Type
Nature Republic Skincare Starter Kit for Every Skin Type – Korean skincare has been going on for a few years now. The pandemic somehow influenced many people to start their skincare routines. Boredom, a new quarantine goal, or self-betterment are just some of the reasons why people engaged in such activity. However, it is not as complicated as you think, but it is not also that simple. Starting a skincare routine requires money, time, and long-term commitment. It might sound too demanding, but we will break it down for you.
You have probably found many skincare routines on the internet, including Korean skin care. If you're a lazy bum, 10- and 12-step skincare will not work for you. Nevertheless, it would not hinder you from starting your skincare routine based on your preferences. You cannot find the most effective skincare routine for you online because you have to figure out the best products for your skin type. It has always been, and it will always be a trial-and-error experience.
As we talk you through the essential products from Nature Republic that are suitable for every skin type, we would also include some tips that you may follow to get the maximum benefit out of your skincare regimen.
1. Cleanser
First things first, cleansers. We do not want to overwhelm you by saying you need to use two face cleansers every time, but double-cleansing is highly recommended for Korean skincare. The philosophy behind it is to use an oil-based cleanser before a water-based cleanser. This method is done to remove the makeup and sebum buildup easily. The second cleanser is used to deeply cleanse other impurities left by the first cleansing to leave your face purified.
Don't worry, because you do not have to do it if you are not comfortable yet. Just use a gentle cleanser to save your face from irritation. You might want to try Soothing & Moisture Aloe Vera Foam Cleanser or Forest Garden Chamomile Cleansing Oil. You can also try them both!
2. Exfoliator
Exfoliating is one of the best ways to keep your skin renewed. However, you should avoid over-exfoliating if you want to maintain healthy skin. Exfoliating should never be done daily, so it would be best to keep a healthy schedule once or twice every two weeks, depending on your skin type. Just like cleansers, always go for gentle products as it is more beneficial for you.
Nature Republic's Super Aqua Max Soft Peeling Gel is a perfect exfoliator for your beginner's kit. It gently yet effectively removes dead skin cells and other properties that clog your pores. Exfoliating can also improve the absorption for the following products you are going to apply.
3. Toner
Toner acts as a final product that can remove any dirt and impurities left after cleansing and exfoliating. It can also help your skin restore its healthy pH balance once it gets thrown off while cleansing. Toners prepare your skin to absorb your other skincare products. We recommend you Soothing & Moisture Aloe Vera 90% Toner as it can sweep away impurities while moisturizing and soothing the skin. The formula is very gentle for every skin type.
4. Essence
Essences are not mandatory, but they can be highly beneficial for your skin. It is also much cheaper than serums and ampoules, so if you're trying to save money, it is perfect. Nature Republic offers many affordable skincare products that are highly effective as well. You should try Super Aqua Max Watery Essence if you prefer a barrier strengthening product. It helps the skin to retain moisture to prevent skin drying.
5. Moisturizer
Moisturizing is a vital step in Korean skincare. It is one of the most significant factors to prevent you from having dry or oily skin. Choosing the right moisturizer for your skin type is also vital. It would be best to find a moisturizer like Super Aqua Max Cream available in different kinds formulated for every skin type. Remember this, never skimp on your moisturizers.
Final Thoughts
Starting something new might be intimidating, especially if you do not know anything about it at all. Fortunately, numerous beauty blogs are there to help every beginner out there. Start with these essentials, and never overdo any product unless you want to harm your skin. Enjoy your new skincare regimen, and let us know your experience!
Also read : Lip Augmentation Write For Us, Guest Post, Contribute and Submit Post