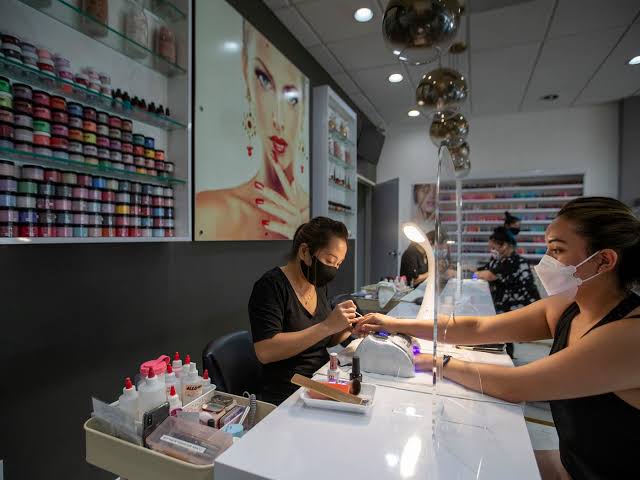 Top ways to promote your home-based hair care and nail salon
Running a home-based hair care and nail salon is no walk in the park. Even more challenging is promoting it and expanding your clientele. In this blog, we'll discuss the top tried and tested strategies to promote your hair and nail salon.
Having a home-based hair care and nail salon is advantageous because it has lower overheads than if you open it in a commercial place. However, it can be difficult to promote it since many customers won't perceive it as a professional place with professional staff, at least initially. However, you can turn this perception around with the right marketing strategies. Here's what you need to do to promote your home-based hair care and nail salon.
Develop a brand identity
What distinguishes your company from the competitors is your brand. It's what establishes your brand in the minds of potential clients. As a result, it's critical that you invest the necessary effort in creating a distinctive brand identity for your barbershop. This covers everything, from the name and logo of your store to its general aesthetic.
Put up eye-catching beauty salon flyers in your neighborhood (ideally in high-traffic areas) if you want to promote your home-based hair care and nail salon. This will help you gain more traction. Just make sure that your posters cause people to pause and take notice of them. The good news is that you may do it without a graphic designer by using an online flyer maker.
Attention-to-detail is imperative
When it comes to leaving a positive impression on consumers, everything matters—from the lighting and environment to the furnishings and general atmosphere of your salon. Your attention to even the smallest things may greatly impact prospective consumers' perceptions of your company.
Ensure that your home shop is spotless, well-lit, and welcoming. The walls should be decorated with art, and the background music should be soothing. In essence, you want to create a space where people want to hang out and spend time. Additionally, place a card that says "open for business" on the door and lists your weekday business hours. Here are some social media marketing templates for business hours that are free to use.
Have an up-and-running website
In the current digital era, businesses must create a strong online presence. This entails having a current website that clients may quickly locate while looking for your company online. Your website is your salon's digital storefront, so make sure you're putting your best foot forward by crafting a stunning website.
The content on your website should only provide the bare minimum of details about your salon, such as its address, phone number, and hours of operation. To give visitors a better idea of what to anticipate when they visit, you can even upload images of your salon's interior and staff.
Use a website builder like Wix or Squarespace if you lack the time or resources to design a website from scratch. You may quickly design a website that looks professional using the templates they have available.
Focus on customer reviews
To promote your home salon in front of potential customers, use online directories. It will appear in the search results when customers look for barbershops nearby.
Google My Business, Yelp, and Foursquare are a few well-known internet directories that list local companies. Make sure to set up a profile for your store on each of these platforms and to fill it out completely. In this manner, your shop will appear in the search results when consumers look for barber shops nearby.
Building credibility and trust with potential clients can be done by using customer testimonials. People are more willing to try you out if they notice that others have had good experiences with your salon.
SEO is the name of the game
You should spend money on search engine optimization if you want potential clients to locate your salon online. This is a method for improving the visibility of your website and online content on Google's search engine results pages (SERPs).
You may do a lot of things to raise the SEO of your website, including using pertinent keywords, enhancing the title and meta tags, and producing high-quality content. You can also utilize Google AdWords to carry out sponsored marketing initiatives that aim to reach local customers in your area.
A final piece of advice
Every nail and hair salon is different despite having a similar target audience. Therefore, there's no universal formula that would work for every home-based salon. We highly recommend using social media to get the word out there. Create your business pages on Facebook and Instagram. Just keep in mind that building traction on social media takes time. You'll have to engage with your audience regularly and post valuable content. You can accelerate the results by running a paid social media campaign.