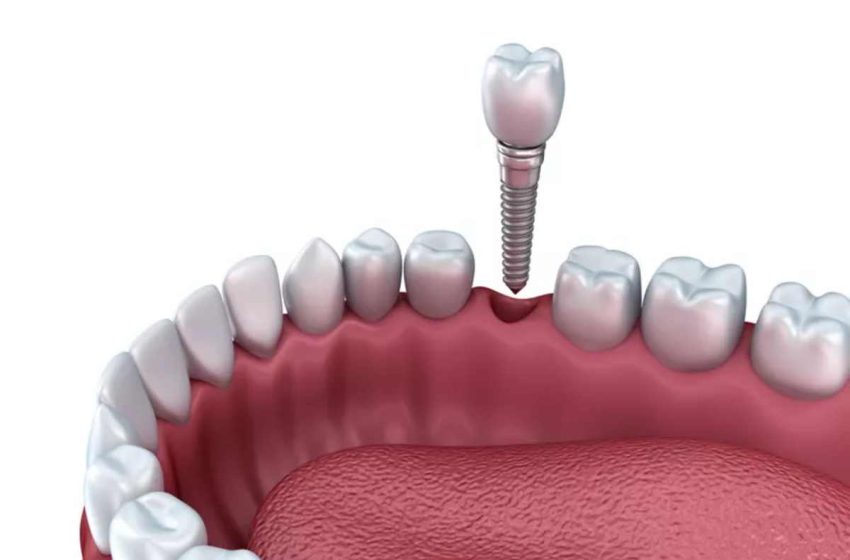 How Long Do Dental Implants Last?
How Long Do Dental Implants Last?
When it comes to restoring a lost smile, dental implants are a popular choice. But you might be curious — just how long do these modern medical marvels last? In this article, we will explore that question, head into the details of the dental implant procedure, and look at how you can ensure their longevity.
If you're also interested in the benefits of dental implants, this article's for you. So, why wait?
Let's jump right in:
What Are Dental Implants?
Dental implants are the next best thing to your real teeth. Expertly crafted from sturdy materials like titanium or ceramic, they step into the role of a natural tooth splendidly. Why do people choose dental implants though?
They closely resemble and function like natural teeth.
Unlike dentures, they are firm and secure, leaving no room for social embarrassment.
Dental implants help safeguard jawbone health by spurring its growth.
The Dental Implant Procedure
Think of dental implants as a journey, transforming gaps and damage into a wholesome, charming smile. The procedure itself is mapped out in the following stages:
Initial Consultation: To understand your oral landscape and set the compass for your implant route.
Placement of Implant: The implant settles into the jawbone, laying a robust groundwork.
Healing and Growth: The jawbone grows around the implant, ensuring solidity—typically worth a few weeks' wait.
Abutment Placement: The stage is set for the crown with an abutment attached.
Crown Fitting: The trip concludes with a crown-crafting ceremony, beautifully restoring your smile.
When everything is done, the transformation will surprise you. Dental implants not only beautify your appearance, but they also rejuvenate your confidence and enhance your overall quality of life.
Benefits of Dental Implants
Choosing dental implants carries significant benefits over alternatives like dentures or bridges. These include:
With dental implants, you get a natural-feeling substitute for real teeth.
The durability they offer, thanks to high-quality materials, is very promising.
They come to the rescue of your jawbone, preventing it from deteriorating.
Their design simplifies maintaining your oral hygiene.
The Average Lifespan of Dental Implants
When you think about dental implants, consider them a long-term investment. On average, they stick around for 25 to 30 years or more. Yet, like any investment, your return depends on how well you manage it.
Here's what influences their longevity:
Oral Hygiene Practices: Just like your natural teeth, implants love regular brushing and flossing. Consistent care helps them keep their strength and shine.
Lifestyle Choices: Things like smoking or heavy drinking might make your implant journey bumpier. A healthier lifestyle often means longer-lasting implants.
Regular Dental Check-ups: Regular visits to your dentist are like performance check-ups for your implants. Any potential issues can be caught early, extending the life of your implants.
Remember, everyone's experience can differ. Warranties, accidents, or personal health issues can add twists and turns to your implant journey. But, with attentive care and a bit of luck, your dental implants should spend many happy years with you.
Caring for Your Dental Implants
To make sure your dental implants are a long-term success, follow these simple but effective tips:
Brush and floss regularly, maintaining optimal oral hygiene.
Schedule regular dental check-ups, allowing any issues to be promptly addressed.
Limit your intake of harmful substances like alcohol and tobacco.
Utilize protective gear, such as mouthguards, during demanding activities or sports.
Taking everything into account, dental implants present an opportunity to transform our smiles. Their longevity, while influenced by several factors, typically allows us to enjoy their benefits for many years, often decades. By making the right choices, we can ensure our journey with dental implants is a joyful, lasting one.
Dental Implants FAQs
Do dental implants get cavities?
No, dental implants cannot develop cavities. The implants themselves consist of titanium, while the crowns are made of porcelain or other materials resistant to decay. However, it's essential to maintain proper oral hygiene, as surrounding gum tissue and adjacent teeth are still susceptible to gum disease and decay.
Are dental implants safe for patients with existing medical conditions?
Generally, dental implants shouldn't pose a risk for people battling controlled diseases like diabetes, osteoporosis, or hypertension. The caveat is that your health status should be stable and well-regulated. During your initial consultation, your dental specialist will evaluate your health records, and chat about any risk factors that might exist.
Can dental implants work together with other dental procedures?
Of course! Dental implants can be used together with other dental solutions, like dentures, bridges, or braces. They can help hold dentures in place or work with dental bridges to fill in gaps from missing teeth. Your dentist will design a special plan just for your teeth and looks, making sure all the treatments work well together.