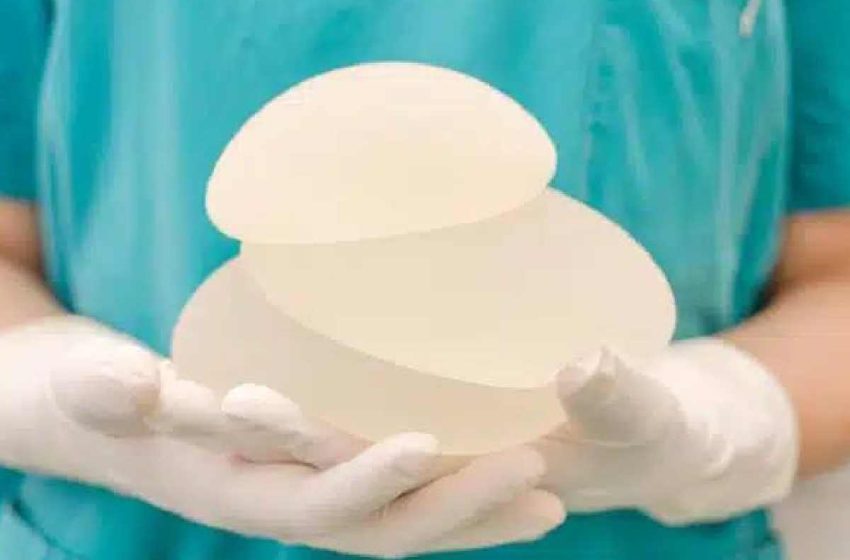 Your Guide to Breast Implant Removal
Your Guide to Breast Implant Removal
Choosing to remove breast implants is a personal decision made by people for a multitude of reasons.
Whether the decision is due to health, or lifestyle adjustments, understanding the procedure in detail can help provide clarity and peace of mind.
Let's take a closer look at what breast implant removal is about, its objectives, and how the procedure is conducted.
What Is Breast Implant Removal?
The breast implant removal process, also known as explant, is a surgical procedure involving the removal of previously inserted breast implants.
This procedure bridges the way for patients to alter breast aesthetics to suit their changed preferences or to address any health complications from breast implants.
Furthermore, since the breast implant removal process can induce alterations in the structure and shape of breasts, the surgery may also incorporate reshaping techniques or adjunctive procedures like a breast lift to maintain an aesthetically pleasing outcome.
An In-Depth Look at the Breast Implant Removal Process
The process of breast implant removal surgery, while specific to each patient's needs, follows a general set of steps to ensure the procedure is carried out safely and effectively.
After administering general anesthesia for patient comfort, an incision is made, commonly along the same lines as the original breast augmentation incision. This approach aims at minimizing additional scarring. The procedure will often involve a capsulectomy where the scar tissue (capsule) that forms around the implant is removed along with the implant itself.
During the surgery, if any unwanted items or signs of a silicone break or leak are found, the area is cleaned well before the cut is stitched up. At the same time, if the pectoralis muscle needs fixing, it is done during the same surgery.
In certain cases, if the patient wishes to maintain a certain degree of fullness after implant removal, a breast lift (mastopexy) may be performed simultaneously. This involves excess skin removal and areola resizing, if necessary, to accommodate the altered breast size.
On the other hand, if a patient decides to have the implants replaced, the new implants can be inserted during the same surgical session. This decision should be made in close consultation with your surgeon to ensure it aligns with your desires and health needs.
The surgery typically concludes with the closing of incisions with sutures and the application of surgical dressings or bandages. A support bra or compression garment might be recommended to minimize swelling and support the breasts as they heal.
Make sure you have a comprehensive pre-procedure consultation with your surgeon to fully understand the process for your particular situation.
Post-Surgery Care: Essential Steps for Healing
After the breast implant removal, your surgeon will provide a detailed post-op plan to follow. Here are a few critical elements of recovery:
Relaxation: Give your body the time it needs to heal properly. Avoid physically demanding activities, especially during the first weeks of recovery.
Wound care: Keep the incision sites clean and follow your surgeon's instructions for dressing changes to minimize the risk of infection.
Compression garments: These garments aid in reducing swelling and supporting the breasts during the healing process.
Pain management: Follow your physician's advice on pain medications and carefully adhere to the prescribed dosages.
Returning to exercise: Resuming exercise after breast implant removal should be gradual and done under your surgeon's guidance. Start with gentle movements and low-impact exercises like walking before increasing the intensity.
Frequently Asked Questions
Who Can Have Breast Implant Removal Done?
The candidacy for the breast implant removal process is typically determined on a case-by-case basis. Some of the potential reasons one might consider this procedure include:
Medical complications: Certain medical conditions relating to your implants, such as capsular contracture, implant rupture, or leakage may warrant implant removal.
Aesthetic preferences: Changes in personal taste or dissatisfaction with the appearance of the implants can be reasons to contemplate removal.
Lifestyle changes: Weight gain, pregnancy, or aging can alter the appearance of the implants, leading some women to consider having them removed.
Timeline: Breast implants aren't designed to last forever. Hence, people may opt for a breast implant removal procedure because their implants have reached the end of their functional duration.
Will My Breasts Return to Their Original Size After Implant Removal?
The breasts may not return to their pre-augmentation size. Factors such as the size of the implants, weight changes, pregnancy, and natural aging effects may alter the appearance post-removal.
Is Breast Implant Removal Painful?
Post-surgery discomfort can vary from individual to individual. Pain management under the guidance of your surgeon can help control any discomfort.
Can Breast Implant Removal Be Performed in Office?
While some minor procedures can be performed in office, breast implant removal is generally performed in a surgical center to ensure patient safety.
Can Any Surgeon Perform a Breast Implant Removal Procedure?
The procedure must be performed by a board-certified plastic surgeon experienced in breast surgery.
When Can I Return to Work After Breast Implant Removal?
Returning to work will depend on the nature of your job and your healing progress. Generally, you can resume daily activities and office work within one to two weeks after the surgery.