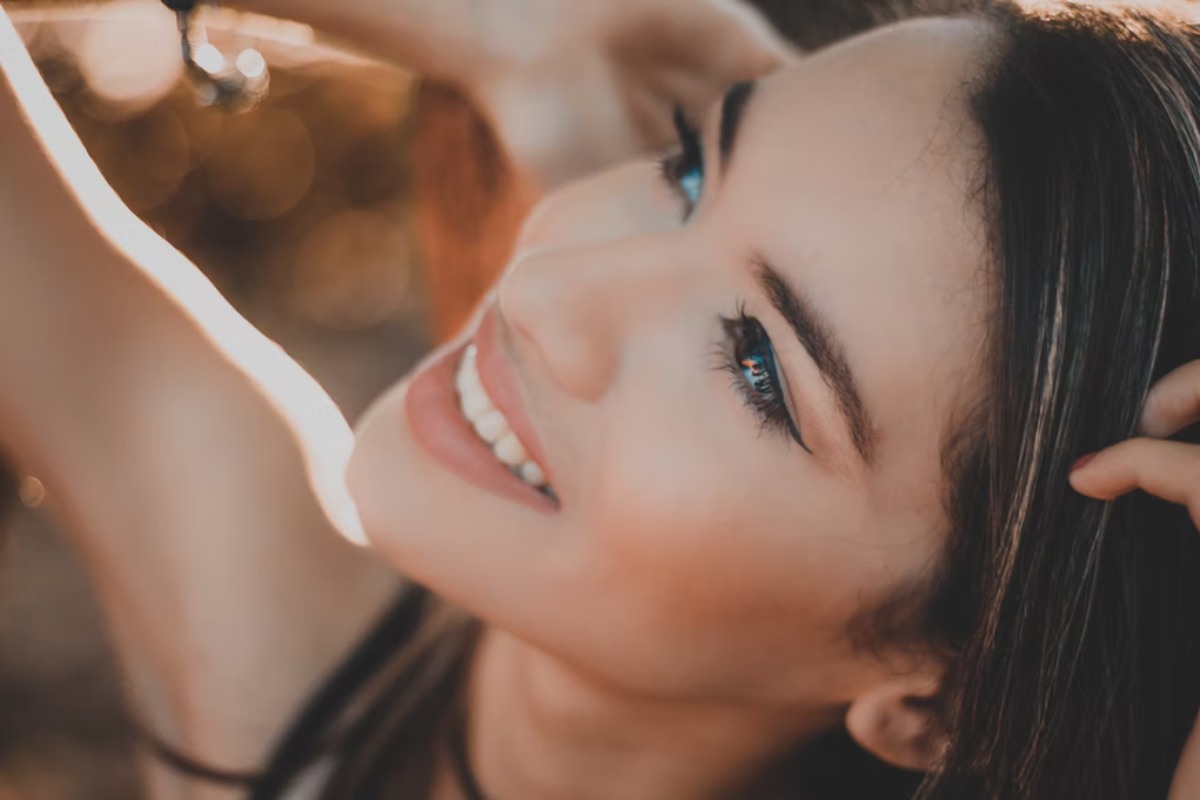 Younique Collagen Is Shaking Up Your Skincare Routine
Younique Collagen Is Shaking Up Your Skincare Routine – Younique is continually shaking up the beauty industry with innovative skincare and makeup. The brand recently dropped a game-changing liquid collagen supplement that promises youthful skin, among other benefits. We know you have questions, so let's deep-dive into what collagen is and does, and what makes Younique Liquid Collagen so amazing.
What is Collagen?
Push up your glasses, ladies, because we're starting with a science lesson!
Collagen is a protein that's naturally produced by the human body. It's found in skin, tendons, ligaments, cartilage, muscles, bones, and other connective tissues. Collagen supports and repairs tissue structure and plays an important role in various cellular processes. TL;DR, collagen keeps your skin and body healthy.
But when you reach your 20s, collagen begins to break down and your body struggles to produce enough. In fact, you produce 1% less collagen each year, which is a pretty significant reduction! BTW, collagen loss is accelerated by exposure to UV rays and pollution, and by bad habits such as smoking and poor diet choices. You have been warned.
The effects of collagen loss become majorly noticeable once you hit 40:
Your skin loses elasticity, and fine lines and wrinkles appear
Your hair becomes thinner and more prone to breakage
Your nails become dry and brittle and refuse to grow
Your muscles weaken, and your joints feel stiff
While collagen loss is inevitable as you age, help is at hand. Collagen supplements are your BFF for maintaining your body's levels of this vital protein.
Do I Need a Collagen Supplement?
Those Instagram quotes are right: Beauty isn't just skin-deep. You have to care for your skin and body below the surface to keep it in tip-top, selfie-ready condition. And that's where daily shot collagen supplements come in.
Taking collagen supplements is the easy way to support your skin and health as you age. Collagen supplements can help to:
Keep your skin supple, smooth, healthy, and radiant
Strengthen your hair and nails to promote growth
Prevent bone breakdown and relieve joint pain
Increase muscle mass and strength
Maintain a healthy body weight
The sooner you start taking collagen supplements, the better. Don't wait until you spot those first laughter lines because the damage is already done!
If you're confused by the different types of collagen supplements (pills and powders and liquids – oh my!), know that liquid collagen is by far the most effective. Liquid collagen readily dissolves, making it easier for your body to absorb and put to work. But not all liquid collagen is made equal, so how do you know which brand to trust?
Introducing Younique Collagen
Launched January 24, 2022, YOUNIQUE DAILY·YOU liquid collagen shot is the easy, convenient, and super-effective way to get your daily collagen fix. The powerful formula is made with premium-grade, sustainably-sourced marine collagen. Derived from fish, marine collagen is the most similar to your body's natural collagen. That makes it easier to absorb, so you see better results, faster.
Boasting 5000mg of concentrated hydrolyzed collagen peptides in every dose, Younique Daily·You Liquid Collagen Shots yield visible results in just a few weeks. The formula is boosted with 100mg of hyaluronic acid to plump up and moisturize your skin. Also included is acerola cherry, a superfruit rich in vitamin C and antioxidants, to protect your skin against environmental stressors. Forget the TikTok Beauty Filter, you just need a daily dose of Younique Collagen to preserve your fresh-faced look.
If you're concerned about allergy triggers or scary ingredients, you can relax. Younique's formula truly is unique, as it contains no GMOs, hormones, antibiotics, soy, gluten, dairy, or artificial flavors and colors. Younique Collagen is a real catch in every way, and – bonus – it has no gross fishy smell or taste, so you can sip it with a smile.
Younique Collagen shots are easy to incorporate into your daily self-care regimen; simply sip straight from the sachet or mix into your breakfast smoothie. This stuff tastes fruity-fab too, with a pleasant peach flavor that'll lowkey whisk your senses to sunnier climes. The shots are available to purchase in 15 ($59) or 30 pouches ($99). You can also sign up for a monthly subscription ($89) because saving cash and getting nice mail is *everything*.
With Younique Collagen, you'll really notice the difference in your skin – not just on your face, but on your hands too, which are one of the first places to show signs of aging. Your skin will appear suppler and more hydrated, with a smoother texture and a youthful glow. You'll look amazing, feel confident, and quite possibly break the internet with your Makeup-Free Monday selfies. Dare to bare, baby!
Younique is Here to Transform Your Skin
So that's your collagen boost sorted, but what else can Younique do for you? Lots, actually. Since 2012, this women-led company from Lehi, Utah, has been making waves in the beauty industry. Younique works to empower women by providing high-quality, effective beauty products inspired by Mother Nature and perfected by science. The brand's products are healthy, clean, pure, and compatible with every skin type.
Take the Younique Skincare line for example. It boasts a collection of products to spice up your skincare routine and make your complexion sparkle. You can start your routine with the You·ology Cleanser, a customizable formula that cleans and refreshes while targeting your particular skin concern. Follow up with the You·ology Day Moisturizer to hydrate, nourish, and protect your skin. FYI, you can add up to three "boosters" for a tailor-made formula that promotes a flawless complexion.
Younique will also inspire your signature beauty look. The Younique Makeup collection is full of gorgeous products for eyes, lips, and face. Make your eyes dazzle by pressing on your favorite shade from the Moodstruck Beloved Palette Volume 3. Level up your radiance by applying BB Flawless Complexion Enhancer, then finish with a slick of Weekend Lip Butter for the perfect pout!
The Takeaway
Younique empowers you with the products you need to achieve beautiful skin, effortlessly. The brand is your cheat sheet for targeting your individual skin concerns and enhancing your natural beauty. And we are *so* here for it – because you deserve to feel not just comfortable but confident in your own Younique skin.