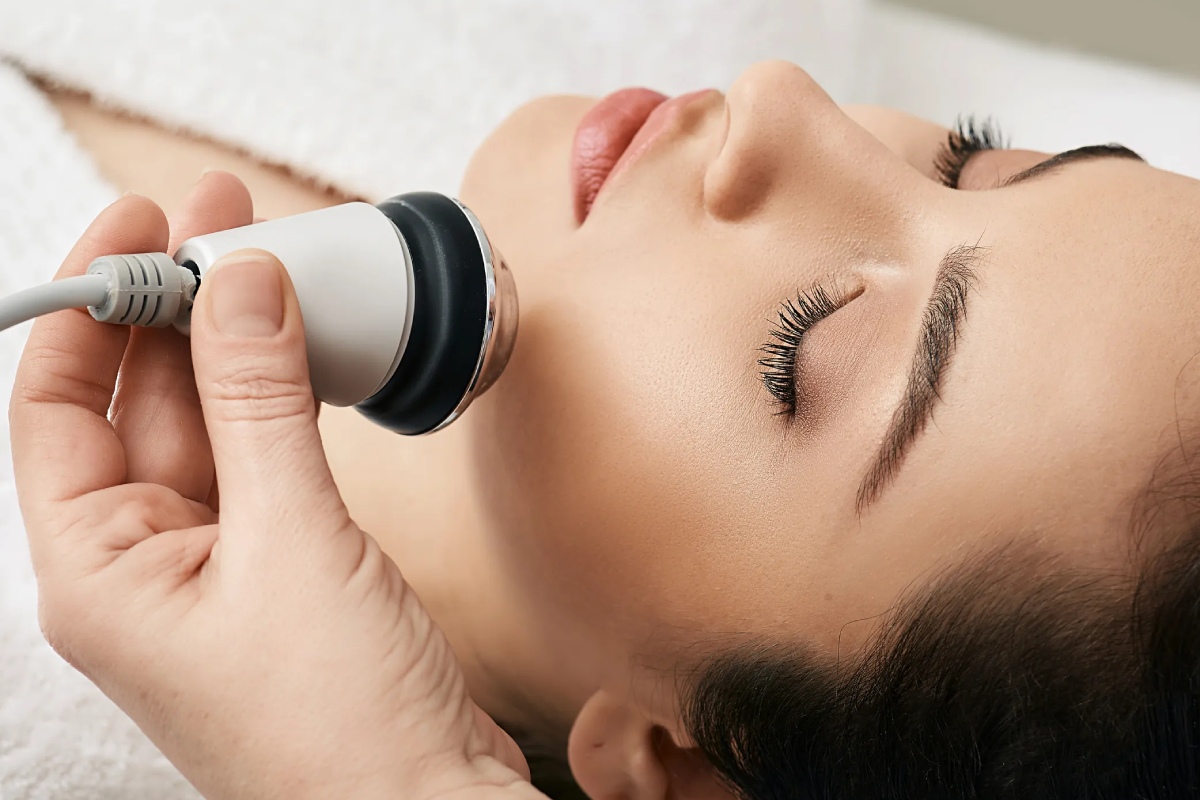 Why Is Radio Frequency Skin Tightening Treatment A Better Option?
All of us over 30-40 usually experience that our facial skin starts loosening and sagging. It is all because of diminishing proteins (elastin and collagen) that make the skin firm and tighter. As a result, we get wrinkles and fine lines on our faces and neck. Though it is a natural process, many of us wish to make our facial skin tighter and more youthful looking. 
Well, don't worry! It is completely possible. One of the safest and most effective skin tightening treatments recommended by the world's medical experts is radio frequency skin tightening treatment. If you are interested in starting a radio frequency therapy business to help people get the RF skin tightening treatment, you must have an advanced radiofrequency and cavitation machine.  Hence, this article will discuss some benefits of RF skin tightening treatment using an RF machine. 
If you are interested in knowing more about this treatment, check it out https://www.webmd.com/beauty/what-is-radiofrequency-skin-tightening!
What Is The Radio Frequency Skin Tightening Treatment?
It is a non-invasive method that is tested to be safe and effective. In this treatment, an RF machine is used that creates electrical pulses through radio frequency effectively to regenerate collagen and elastin. The new protein growth helps tighten the skin, resulting in smoothing out wrinkles and fine lines. It also lightens freckles, dark spots, and even dark circles under the eyes. Overall, it is an amazing therapy to restore the youthfulness of facial skin. 
Monopolar radiofrequency treatment also actively boosts tissue tightening and contouring. The skin becomes prominently plumper, and wrinkles are smoothed out, offering the skin a tighter, younger, and fairer look.
This skin tightening treatment is very popular in the world because it penetrates radio waves right down to the lower levels of the skin. It means there is no visible damage caused to the actual skin's surface, unlike the downtime needed when people go for invasive treatments, such as plastic surgery. Thus, they can easily continue with their daily schedule quickly.
It is recommended to order a radiofrequency & cavitation machine from official distributors (learn more).
How Do RF Skin Tightening Treatments Work?
As our skin ages, it naturally loses elasticity. Elasticity is what grasps our skin tightly to our face and body. It depends on elastin and collagen that are found on the deeper layer of our skin, just above the fat layer that lies beneath our skin. These two components are known as the dermis. 
While performing this treatment, a doctor uses a radio frequency and cavitation machine. All he needs to do is to connect a wand with the RF machine, and then he passes the wand over the patient's body to put radio waves on her/his skin.  
The radio waves radiate heat and allow the skin to regenerate elastin and collagen, which causes skin tightening. Nevertheless, the process can last about 30 to 90 minutes, depending upon how much skin the patient is having treated. 
As it is painless and does not require surgery, pills, or injections, RF skin tightening treatment is the key to keeping our skin youthful and making us feel good inside and outside. This non-surgical treatment usually involves little or no downtime after the treatment. So, we can get back to our normal activities immediately. 
Plus, the RF machine is easy to use and doesn't cause any damage to our skin. But still, it is better to get training before using it. You can get training from the distributors at the time of buying an RF machine. 
How Effective Is RF Skin Tightening Treatment?
As it is a non-invasive treatment, radio frequency skin tightening therapy does not require recovery time. Many people who undergo this therapy instantly go back to their regular activities after the treatment.
However, when we talk about its effectiveness, people can start getting some changes to their skin right away once they do RF skin tightening treatment. But, the proper improvements to skin tightness will be experienced later within almost 6 months. 
Many people only require one session to get the complete effects of this therapy. They must follow a specific skincare routine prescribed by their doctor after the treatment. Moreover, they should use sunscreen and other skin care products daily to enjoy their therapy's effects in the long run. 
On the other hand, the only side effect people usually observe is mild redness for a few hours after the RF skin tightening treatment. 
Why Is RF Therapy A Better Solution Than Other Treatments?
Due to the popularity of radio frequency therapy for skin tightening, the usage of a radio frequency and cavitation machine at home is growing in popularity. These machines are FDA-approved and can be found in medical spas, beauty services, and holistic healthcare facilities. Below are some reasons that make it a better solution than other beauty treatments. 
It is a painless and non-surgical therapy. 

Revitalize the skin by stimulating collagen and elastin formation.

An ideal treatment for wrinkles reduction, making the skin tighter and fresher. 

RF treatment gives immediate results, even after just one treatment. 

The therapy allows deeper exfoliation of blemished skin.

No recovery time as people can start their routine work right after the therapy. 

It is less costly compared to laser and ultrasonic machine treatments. 

It is completely safe to use this treatment because radio frequency and cavitation machines are approved by FDA. 
What Are Other Beauty Benefits Of RF Therapy?
Though the prime benefit of RF treatment is tightening the skin and fading out wrinkles, there are several other benefits we can get from the radio frequency treatment. Some of them are discussed below. Have a look at them!
RF therapy helps fight sun damage because a great exposure to UV rays can break down the collagen fibers, which leads to several skin problems. 

It supports tightening loose skin on your body by boosting collagen production. 

This treatment brings improvements in facial contour. 

It also lightens up acne scars, dark spots, and dark circles.  

Radiofrequency treatment breaks down fat to make the face slimmer.  
Concluding Lines:
Long story short, we all have to deal with the changes that come with aging. The truth is that as time goes by, our skin looks different. We would all desire to have firm, clear, and even skin, and thankfully, there is a radio frequency skin tightening treatment that we can safely use to tighten the skin to keep its natural beauty. So, buy a radio frequency and cavitation machine and help others to restore their youthful, clear complexion. For further details regarding radiofrequency skin tightening, explore.