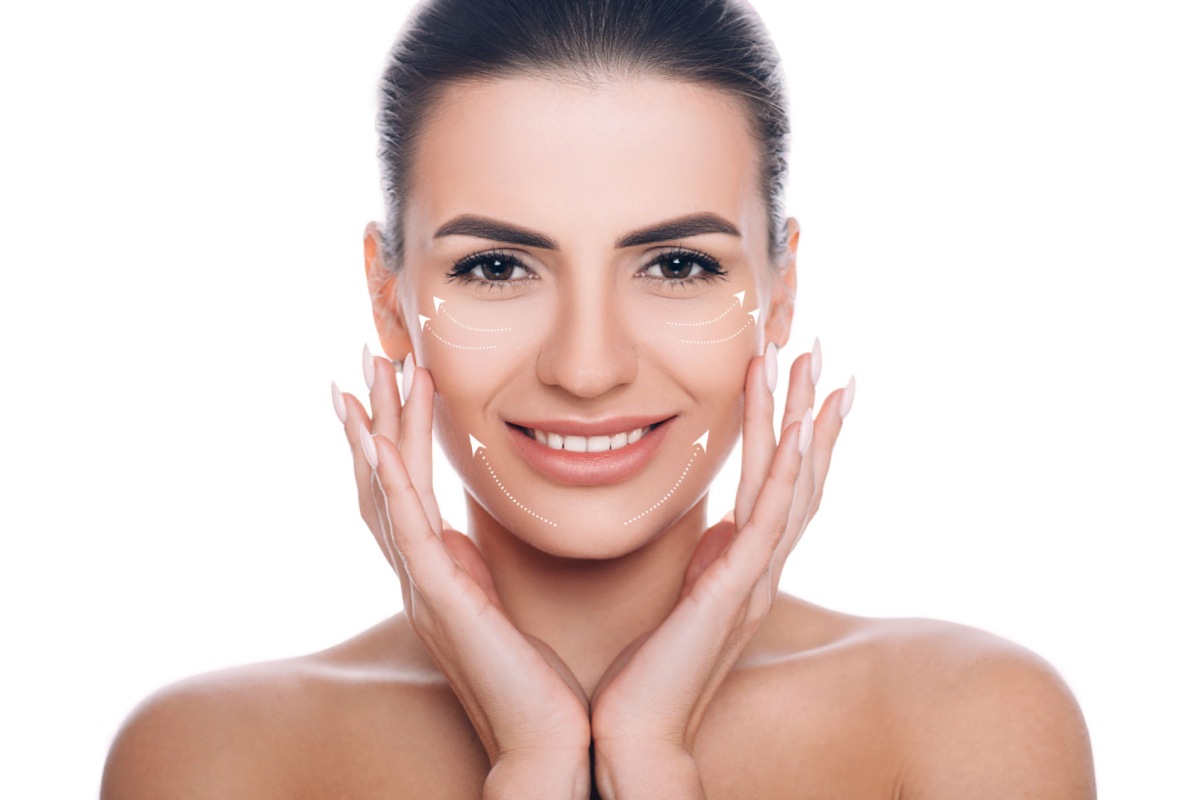 What's The Facelift Recovery Process Like?
There were situations where our faces were exposed to some tightening skin and unwanted wrinkles, but today, we have recovered this long way. The best-qualified persons for this facelift procedure include; those people with some signs of facial aging, while their skin elasticity is still maintained.
The nature of an individual's skin varies depending on their surrounding area. Some people's skin type may take too long to heal or may develop uncertain complications due to any surgical procedure. Such people are advised to seek medical consultations before indulging in surgical facelift procedures.
It's exciting to undergo a facelift procedure because it will make you look more young and youthful and have a contoured beauty face. You might be curious to learn more about the facelift recovery process. Would you expect it to be painful? How long would your swollen face last? After how long would you get exposed to the public again? Are there quicker options for quicker recovery after a facelift procedure?
This article has explored the most suitable answers to guide you through facelift recovery procedures.
What's the Facelift Process?
The facelift, also known as Rhytidectomy, is a cosmetic surgical procedure that enhances facial aging signs by removing the dead skin and fatty skin components. Facelift procedures are significant in restoring the following body parts:
Dead sagging skin on faces
Deeper folded skin lines around your nose and sides of your mouth
Facial fats
Drooping skin on the cheeks
Loose fats around the neck
Though the facelift process is considered a therapeutic procedure, it cannot alter an individual's appearance or stop the cycle of skin aging.
Types of Facelift procedures
Different Facelift procedures depend on the body organ being targeted.
Traditional Facelift
It involves a surgical procedure around the ears, hairline skin, and below the chin. The surgery removes the dead skin from the underlying body tissues and tightens the facial muscles.
SMAS Facelift
SMAS( Superficial Musculoaponeurotic System) is a facelift that targets the lower parts of your face. Here, the muscle skin is tightened, excessive dead skin trimmed out, and fatty components removed.
Mid- Facelift
It involves a surgical process to treat the cheek parts. The facial cheek fats are repositioned, and the skin around the cheek is tightened.
Mini-Facelift
It's a surgical process that focuses on lifting your facial lower parts and areas around the neck. It's a quicker facelift procedure compared to other types of facelifts. Mini- facelift is recommended for young persons who only experience some early signs of facial sagging.
Cutaneous Facelift
It's carried out only on the skin and focuses on the neck and lower facial parts.
Facelift Recovery Processes
In this section, we have come up with 30-day period facelift recovery guidelines to help you safely recover from facelift procedures.
Facelift Recovery Week One
Over this time, you need to ensure that you are under postoperative surgical care by providing nutritional standards to avoid further severe infections.
Day one
After undergoing facelift surgery, you may feel weak and have some sleep. It would help if you got some support from either a family member or a friend to take you home and help you on the first night. On the first day, you will always experience pain and some discomfort.
Day two
On the second day, your surgical officer may plan for a follow-up to ensure you are safe. Your surgical dressing will be removed or changed, and your medical practitioner will evaluate your incision swellings. When everything is confirmed to be going well regularly, the incision surgeon will re-dress and review the area of operation.
Day three
Day three is recommended for resting, though you will have to start to feel better and be able to move around. You need to continue getting medical care if discomfort persists.
Day four to six
During this time, there is no need for pain medication. Here, the swellings will start to heal. Also, you will begin to feel comfortable even when moving around with your schedules. Doing light chores is also permitted within this period.
Facelift Recovery Week Two
Day seven to fourteen
Within this week, it's likely to have some swelling, the pain still, and a bruise around the operation area. The swelling and bruising may result in normal numbness, tingling, and skin tightness. These are common facelift recovery signs. Hence it would help if you did not get worried about this. During the end of the second week, you will be feeling healthy and ready to work on your own.
Facelift Recovery Week Three and Four
Day fifteen to thirty
Your sutures may be removed during this period within the end of week one and week three. It will only depend on your surgical procedures and the healing process. Subsequently, you may still have some residual pain and skin tightness within this period, but most likely, you will start feeling much better. Here, most individuals often begin to experience more improvements around their surgical contour. Furthermore, it would be best to start exercising your body and enjoying your normal activities and duties without being noticed by outsiders. The area of operation will experience a pinkish-red hue, but it will disappear with time.
What To Expect After Thirty Days
After thirty days, you need to return to your regular duties and chores while enjoying life under your new facial look. It will take almost a year for the swelling, bruising, tightness, and severe numbness to completely heal.
Keep in mind that the above timeline represents the general healing timeframes. Every person has their own unique body experience, and you need to follow the instructions prescribed by the professional surgeon. People who take the necessary precautions and instructions from their doctors always experience accessible facelift periods, unlike others who take surgeon instructions for granted.
Conclusion
Facelift surgical procedures may, at times, risk the individual's life when not handled with health care. A person needs to have close communication with the operating surgeon in the entire surgical process to avoid complications that could risk the person's whole lifetime.