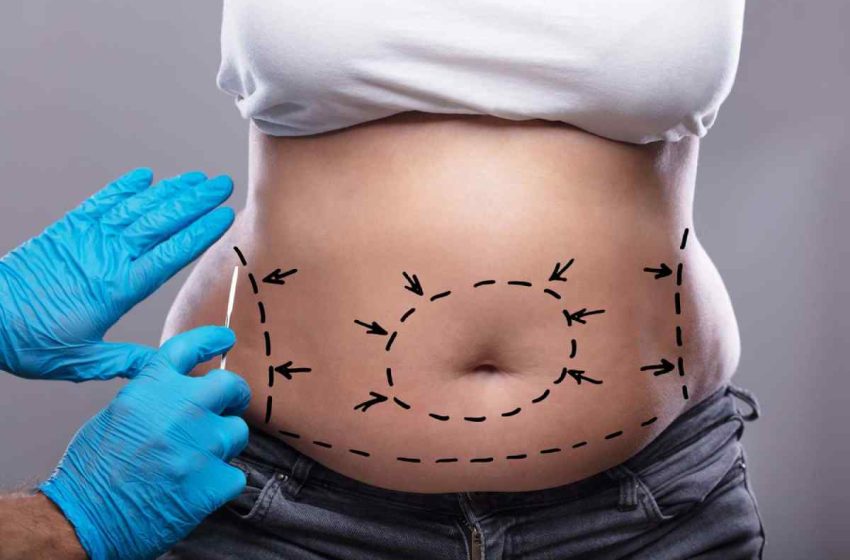 Tummy Tuck Surgery: What You Should Know About Recovery and Resuming Strenuous Exercise
Tummy Tuck Surgery
Tummy tuck surgery (abdominoplasty) is one of the most popular plastic surgery procedures available. This is because the results can be so drastic.
However, because a tummy tuck is a significant procedure that affects the core muscles, it does require a longer recovery period than many plastic surgery options. This has to be taken into account when choosing to undergo the procedure.
How Popular Is Tummy Tuck Surgery?
If you're considering tummy tuck surgery, you're not alone. In fact, tummy tuck surgery trends indicate the procedure is more popular than ever. In 2019, the number of tummy procedures was just over 67,000. Just a year later, the number almost doubled as just over 118,000 people had the procedure.
What Is Tummy Tuck Surgery?
Tummy tuck surgery is a cosmetic procedure that improves the appearance of the abdomen. Here, the surgeon removes excess skin and fat, resulting in tighter abdominal muscles, smoother skin, and less fat. Although not a weight loss procedure, a tummy tuck can help to sculpt a firmer, trimmer midsection. The procedure is one of the most effective for improving an individual's aesthetic look and a popular choice after weight loss or pregnancy.
Before the surgery, the plastic surgeon plans out where the incisions should be located for maximum benefits. The plastic surgeon makes an incision across the lower abdomen, usually from hip bone to hip bone. The incision length may vary depending on how much excess skin is removed. The surgeon lifts the skin and fat to tighten the underlying abdominal muscles.
Excess skin and fat are trimmed away, and the remaining skin is sutured back into place.
Types of Tummy Tucks
Patients can choose from a targeted mini tummy tuck that only addresses specific areas or opt for the complete tummy tuck surgery. In contrast, an extended tummy tuck creates a contoured abdomen. Generally, expect longer recovery if the surgeon needs extra time contouring muscles and trimming excess skin.
Tummy Tuck Surgery Recovery Time
Recovering from tummy tuck surgery takes as long or longer than other popular plastic surgeries. However, there is no one answer because of four factors you should consider before surgery.
Overall health
Surgery aftercare
Your age
Potential tummy tuck complications
Although you can return to work in about seven to 10 days, it takes four to six weeks of recovery before you can resume any strenuous exercise. Most people indicate they were back to normal within eight weeks minimum. However, don't be discouraged by these long recovery times. The wait is worth it.
The cost of tummy tuck surgery might be an obstacle because most insurance companies don't pay for elective surgeries. The good news is the price tag isn't as high as other surgeries.
When you wake up after the surgery, your abdomen will be bandaged up. You might notice tubes protruding from the bandages. The tubes drain excess fluid in the hours after the surgery. Most patients report little to no discomfort caused by these tubes. Depending on the type of tummy tuck, you'll likely need to rest at an angle. The surgeon will also give you specific instructions on how to move around to avoid blood clots.
Frequently Asked Questions
How long do tummy tuck results last?
If you live a healthy lifestyle, tummy tuck results should be long lasting. But, pregnancy and weight fluctuations that create extra skin can erase the results.
Do tummy tucks create visible scars?
Yes, there will be a scar. But the size and location of the scar will depend on the type of tummy tuck. A skilled plastic surgeon knows how to make incisions that can be hidden under clothes or swimwear.
Can a tummy tuck be used as a surgical procedure for weight loss?
The short answer is no. Some people will lose a little bit of weight. Ideally, you want to be close to your projected weight before surgery. Any further weight loss after the surgery makes the procedure almost pointless because excess skin returns.
How much does a tummy tuck cost?
The American Society of Plastic Surgeons notes the average price of a tummy tuck is $6,154. There are better deals out there. However, low costs can mean lower quality. It's essential that mommies choose a provider that gets the results they want, as it may cost extra.
How do I find the best plastic surgeon?
This isn't something you can pick up from a sales bin. Tummy Tucks and other plastic surgery procedures should be performed by reputable providers. Avoid shady clinics that charge less than others. Plastic surgery is an elective procedure making customer and doctor reviews a driving force of marketing.