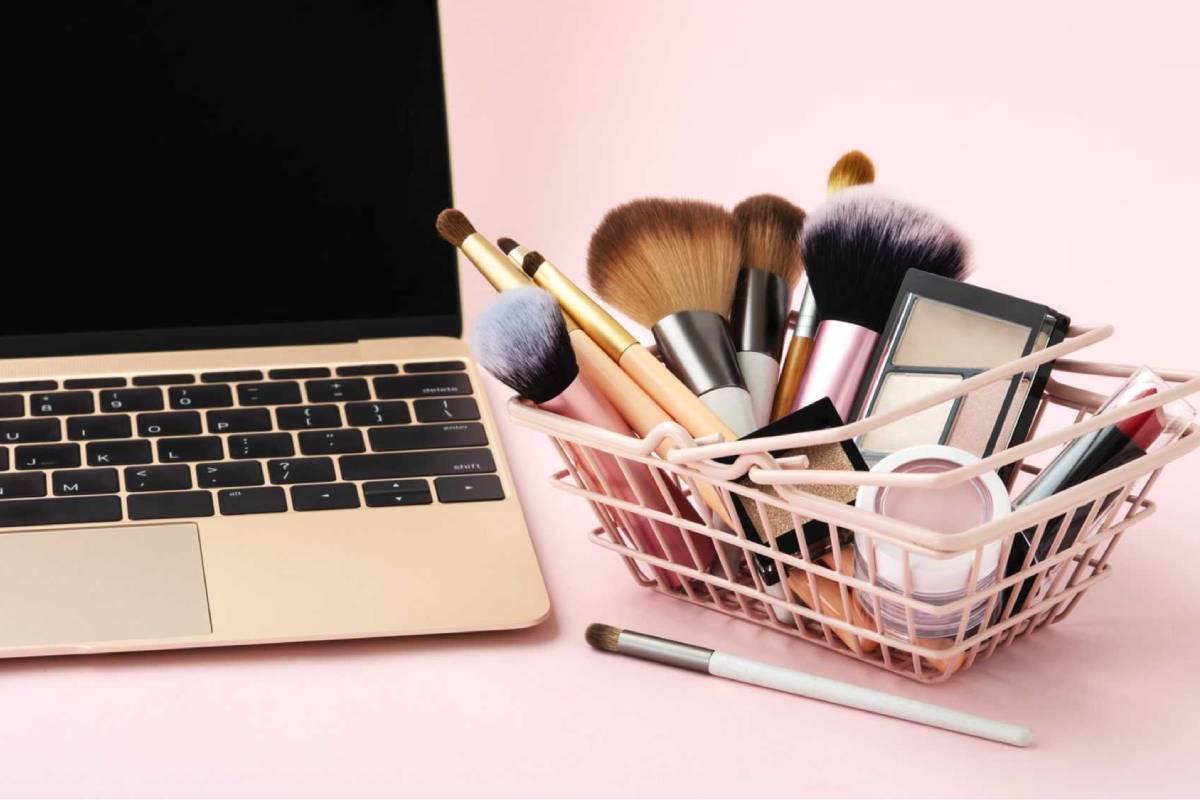 Tips to Help you Sell Cosmetics on Social Media
Selling cosmetics online is easier than you think. Selling cosmetics from your social media sites is even easier.
You already have a social media following started because you have accounts with friends and followers.
All you have to do is learn to use those accounts to make your sales numbers soar.
How to sell cosmetics on social media
Social media websites connect us to people we already know, people we would like to know, family, and people we have things in common with. It is very easy to use Twitter, Facebook, Instagram, and YouTube to reach people with the news of items you are selling.
When you start your social media promotions of the products you have to sell you will start with the friends and family that are already on your pages. You are going to employ the share this method or promotion/
Share This
Most people have 500 or more friends on Facebook. If you make a post on this media form every one of those 500+ friends can see what you have written. To start with that is 500+ potential clients for your products.
You can choose on Facebook for the posts you make to be visible to just your friends, to friends of your friends, and to the public. The first thing you need to do is make every post about your product visible to the public.
When you make a post visible to the public then your friends can share the post, and their friends can share the post, and this sharing can continue. Your 500+ potential clients could be thousands or tens of thousand potential clients in just a couple of days.
Just remember to tell your friends and family to help you out and share the information on their pages.
Establish a Page for the Products
You can establish a Facebook page that is specifically about and for the product and services you have to offer. If you create a page that is specific to the product then people do not have to hunt to find the post that mentioned your name.
They can simply put the product name into the search box and the page suggestion will pop right up. Easy-peasy audience growth potential.
Free Giveaways
If you want to encourage your friends to spread the word about your cosmetic business then you do a free giveaway. Click here to see the list of giveaway items.
You can tell each person that if they like the original post you made, and they share the post on their own pages, then they will be entered into a drawing to receive a gift. People like free gifts and it only takes them a minute to hit like and share so this promotional activity is very useful.
Ask for Testimonials
Products sell better when people think they know how the product will work for them. To get the word out about the quality of the items you are offering you can use your friends and family once again.
Ask everyone that buys some of the cosmetics to go to your social media page and give an honest review of what they bought, how it worked, and if they would recommend the cosmetic to their friends and family.
Real people testimonials are powerful methods of increasing sales.
Video Endorsements
Videos like the ones you make using your cell phone can be uploaded onto any of the social media pages. You can create a video of how to apply the cosmetics and upload it so that the people can watch you apply the product, and see how easy it is to use.
You should consider doing a video for each product that you are promoting. Learning to apply eyeliner the correct way, or how to get your false eyelashes to look straight, are things that people want to see.
If they see you doing this, and your makeup looks good, then they are going to want to emulate you and also try the products you use.
Tell the Good and the Bad
If all you tell people about is the good points of the cosmetics then it may sound too good to be true.
If you take the time to tell them the good and the bad then people feel like you are being honest and believe it or not this tactic will increase your sales.
Tell people what is good about the item and tell them what you do not like. Remember if there is something you do not like, but you know a trick to make the cosmetic better, share that trick. Now is the time to be helpful, positive, and encouraging.
Offer Incentives
First-time buyer incentives like a discount on the first order are a great way to entice someone into making an order.
Another incentive that works well is to offer discounts if the people spend over a certain amount., Like free shipping for all orders over $50.
Another incentive that I love is to offer frequent customer discounts. You can offer a percentage off on every 10th order, or offer a small free item for them to try after they have made a specific number of orders.
You do not realize just how helpful these small incentives are in making people go ahead and shop with you.
Resources
https://www.kubbco.com/how-to-win-at-social-media-for-beauty-and-cosmetic-brands-in-2021/
https://www.contentspa.com/how-to-market-beauty-products/
https://sproutsocial.com/insights/social-media-and-beauty-industry/
https://www.easypromosapp.com/blog/en/2022/01/how-to-promote-beauty-products-on-social-media/