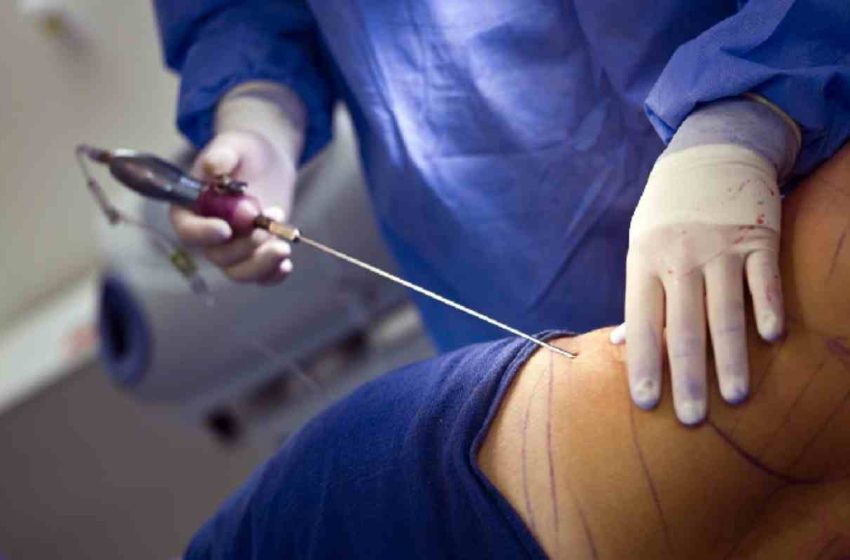 What to Expect From the Liposuction Procedure
Liposuction is undoubtedly a term that many of us have heard. Yet, do we fully understand what it entails? Known as a premier solution for eliminating resilient fat pockets that resist typical weight loss strategies, liposuction helps refine body contours and bring us closer to our aesthetic goals.
If you're considering liposuction in San Francisco and Bay Area, then you've come to the right place.
This piece gives an overview of the liposuction procedure, so you can have a better understanding of what you're about to get into.
The Liposuction Procedure
Liposuction is a targeted, strategic process for the selective removal of persistent fat deposits. Here's a step-by-step account of the procedure:
Anesthesia: The procedure begins with the administration of anesthesia to ensure patient comfort while providing a calm environment for the surgeon to work.
Incisions: The surgeon makes small incisions at the procedure site. These act as entry points for the extraction of fat cells.
Fat Elimination: The surgeon inserts a thin tube called a cannula through the incisions to break up and vacuum out the fat cells. This extraction process is controlled and allows for precise body sculpting.
Closure: Once the desired amount of fat is removed, the surgeon closes the incisions with stitches.
What Are the Different Types of Liposuction?
Liposuction techniques have evolved to provide safer, easier, and more effective methods of fat removal. Here are the most common types:
Tumescent Liposuction
Tumescent liposuction is the most traditional and widely performed type. The surgeon injects a solution containing lidocaine — a local anesthetic, salt solution, and a vasoconstrictor called epinephrine into the area from which fat is to be removed.
The solution causes the fat to swell and become firm, making it easier to remove. It's a practical option for most individuals due to its well-studied and predictable results.
Ultrasound-Assisted Liposuction (UAL)
UAL uses sound waves energy to dislodge and liquefy fat, making it easier to be extracted. This technique is particularly useful in fibrous areas of the body, such as the upper back or male chest, making the removal process less strenuous.
Laser-Assisted Liposuction (LAL)
In LAL, a laser is used to liquefy the fat in the target area, after which it is removed. This technique has the additional benefit of promoting skin tightening via the thermal effect of laser, which stimulates collagen production leading to more contoured post-procedure results.
Power-Assisted Liposuction (PAL)
PAL involves the use of a special cannula that moves in a back-and-forth rapid motion. This vibration allows the surgeon to pull out tough fat more easily, decreasing manual effort and improving patient comfort during the procedure.
Post-Procedure Maintenance
Because liposuction in San Francisco and the Bay Area permanently removes fat cells, it can deliver long-lasting results, provided you maintain a stable weight. Attaining the ideal result requires leading a healthy lifestyle including:
Eating a balanced diet to avoid significant weight fluctuations
Focus on nutrient-dense, whole foods
Choose lean protein sources
Incorporate healthy fats, such as avocado, nuts, and seeds
Eat plenty of fresh fruits and vegetables
Avoid processed and high-sugar foods
Stay mindful of portion sizes
Consult a nutritionist for personalized guidance
Engaging in regular exercise to maintain muscle tone and skin elasticity
Start with low-impact activities, such as walking or swimming
Gradually incorporate resistance training to build lean muscle mass
Don't shy away from different types of fitness activities to keep things fun and engaging
Consult your surgeon or a certified trainer for personalized advice and recommendations
Frequently Asked Questions
When will I see the results of the liposuction procedure?
Initial results can be seen as swelling and bruising reduces, typically a few weeks post-procedure. Full results are only visible once all swelling has resolved, which could take approximately three to six months.
Are the results of liposuction permanent?
Liposuction permanently removes fat cells from the targeted area. However, weight gain, aging, and lifestyle habits can affect your results. As long as you're committed to maintaining a healthy lifestyle, your newly sculpted contours are here to stay.
Is there a weight limit for liposuction patients?
Liposuction isn't a weight-loss tool but a body contouring procedure. It's best suited to individuals at or near their ideal body weight with stubborn fat deposits.
Is liposuction painful?
You may experience discomfort following the procedure, but any pain should be manageable with prescribed pain medication.
How should I choose my liposuction surgeon?
Ensure your surgeon is board-certified, highly experienced in liposuction procedures, and can show you before-and-after photos of previous patients. It's also important to feel comfortable and have clear communication with your surgeon.
What's the downtime post-liposuction?
Typically, patients can expect about one to two weeks of downtime. For the first three days, patients may experience some discomfort. The use of compression garments is recommended to reduce swelling and aid in contouring the treatment site.
Is it possible to get liposuction in multiple areas during one procedure?
Yes, you can have liposuction done on several body areas during a single procedure. However, this should be done under the guidance of an experienced surgeon because it can increase the risk of complications.