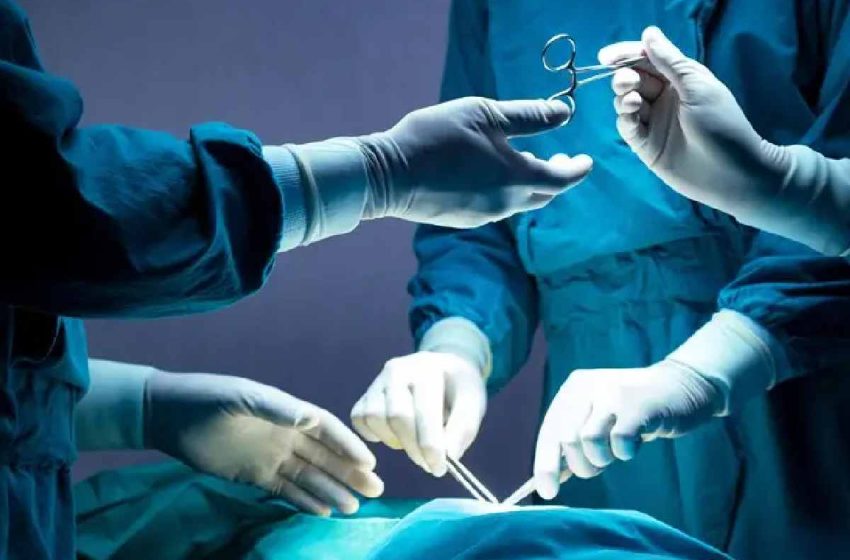 Securing Your Liposuction Journey: Maximizing Benefits and Minimizing Risks
Securing Your Liposuction Journey
Liposuction, one of the most sought-after body contouring solutions, has proven its power to revitalize your body.
While it bears the potential to reshape body contours and boost your confidence, you need to be aware of its associated risks.
This blog shows you how to maximize the benefits of liposuction surgery by giving you some tips to minimize the risks of the procedure.
What Are the Potential Risks of Liposuction?
While liposuction is generally safe, it doesn't come without risks. Some of these may include:
Swelling or bruising
Infection
Changes in skin sensation
Dissatisfaction with cosmetic results
Seroma (fluid accumulation can occur underneath the skin)
Blood clots
Anesthesia complications
Minimizing Risks: Your Role
Many elements that contribute to a successful procedure rest firmly in your hands. Here's how you can play your part in ensuring the best outcome and reducing risks:
Health Assessment
One of the first steps on your liposuction journey is a comprehensive health assessment. To ensure your surgeon fully understands your health status:
Disclose your medical history: Include any chronic conditions, previous surgeries, or family history of complications with anesthesia.
Share information about allergies or sensitivities: This includes reactions to medications, latex, bandages, or local anesthetics.
List your current medications or supplements: Some substances can interact unfavorably with drugs used during surgery. Your surgeon needs to know about everything you take, including over-the-counter drugs, vitamins, and herbal supplements.
Choose the Right Surgeon
Working with the right surgeon is crucial in minimizing risks. Consider the following when making your choice:
Board certification: Ensure your surgeon is certified by a recognized board such as the American Board of Plastic Surgery. This certification assures that the surgeon is specially trained and experienced in cosmetic surgery.
Experience with liposuction: The more the surgeon is familiar with the procedure, the lower your risk of complications.
Reputation: Check reviews and ask for referrals to get a sense of the surgeon's rapport, professional conduct, and patient satisfaction rates.
Follow Pre-operative Instructions
Your surgeon will provide a detailed guide on preparing for the procedure. To minimize risks:
Avoid smoking: Smoking can hinder the healing process and increase the risk of complications.
Avoid certain medications: This may include over-the-counter drugs and supplements that can increase bleeding.
Arrange for your recovery: Ensure you have someone to drive you home from the hospital and assist you during the first few days of recovery.
Post-operative Care
Proper care after surgery is essential for minimizing risks of infection and other complications:
Wound care: Follow your surgeon's instructions for cleaning and dressing your wounds.
Medication adherence: Take prescribed antibiotics or other medications as instructed to promote healing and prevent complications.
Limited physical activity: Avoid strenuous activities and follow the recommended recovery timeline to allow your body to heal properly.
Stay Hydrated and Well-Nourished
A well-nourished body heals better. To facilitate healing:
Hydrate: Consuming adequate fluids helps flush toxins from the body, maintaining optimal bodily function.
Healthy diet: Opt for nutrient-dense foods to support your body's healing process. This includes lean proteins, fruits, and vegetables, which provide essential vitamins and minerals.
Attend Follow-Up Visits
Regular check-ins with your surgeon are vital to monitor your progress. Your surgeon can ensure you're healing properly and intervene promptly if complications arise.
Frequently Asked Questions
How Does Liposuction Improve the Body's Contour?
Liposuction improves the body's contour through elimination of excess fat between the skin and muscle, providing a smoother and better-proportioned appearance.
How Does the Recovery Process Look Like After Liposuction?
Post-liposuction, patients may experience swelling, bruising, and soreness in the treated areas.
You'll need to wear compression garments for a few weeks to control swelling and achieve the best possible contour. Regular follow-up visits with the surgeon are crucial to monitor healing.
Can Liposuction Help With Weight Loss?
Liposuction is not a weight loss procedure. It is a body contouring procedure aimed at sculpting specific areas of your body by removing excess fat.
What Areas of the Body Can Liposuction Target?
Liposuction can be used to reduce fat in areas like the abdomen, hips, thighs, buttocks, and even the face and neck.
How Long Will the Results of Liposuction Last?
The fat cells removed during liposuction won't grow back. However, if you gain a significant amount of weight after the procedure, new fat cells could develop. Hence, maintaining healthy habits is essential.
Can Liposuction Treat Cellulite?
Liposuction is not an effective cellulite treatment. However, certain non-surgical procedures like Cellfina or radiofrequency treatments can improve the appearance of cellulite.
Can Liposuction Treat Medical Conditions, Aside From Cosmetic Purposes?
In some cases, liposuction can treat medical conditions, such as lipomas (benign fatty tumors), gynecomastia (an excess of male breast tissue), or lymphedema (fluid buildup and swelling in tissues).