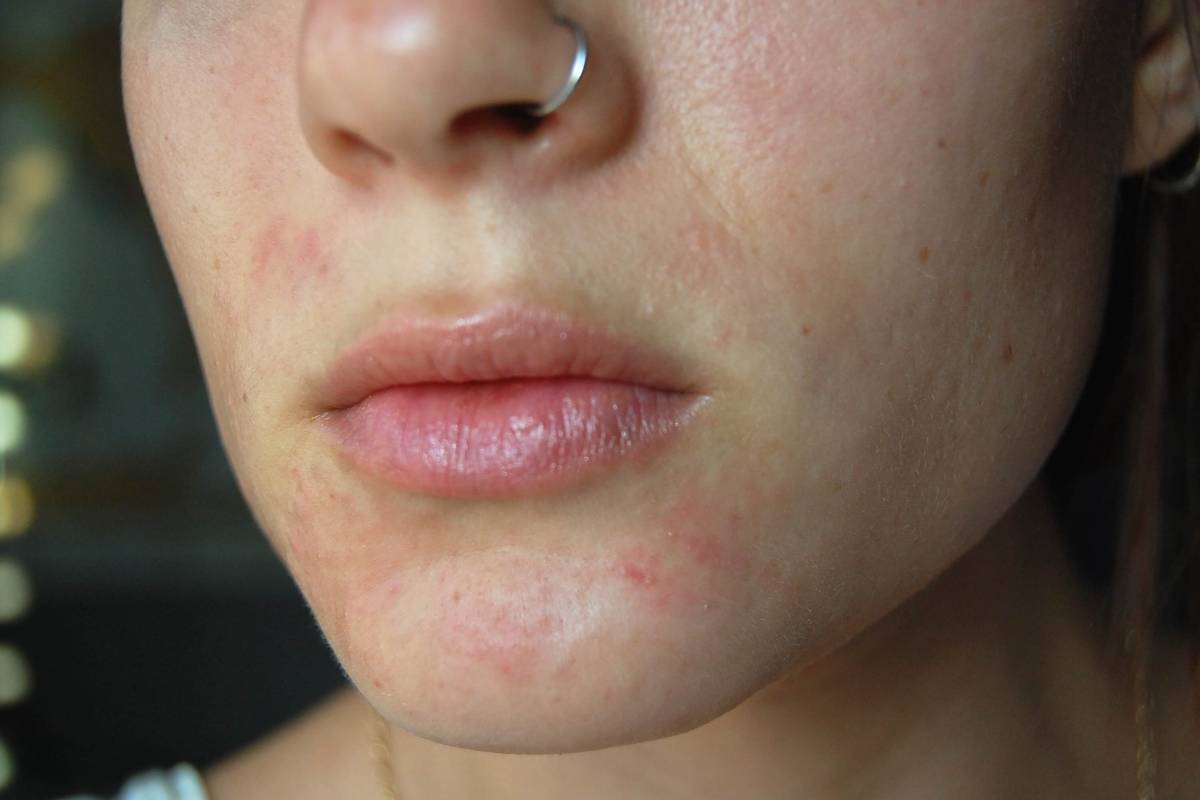 What is the Perioral Dermatitis? – Definition, Causes, Treated
Perioral Dermatitis Definition
Perioral dermatitis (PD) is the prevalent condition of the facial skin perioral means around the mouth.
And dermatitis means "inflammation of the skin. It also varies in severity and typically affects women of childbearing age.
But also affect men, older women, and children. And it consists of patches of slightly bumpy, red, and irritated-looking skin in mild cases. It often with mild flaking and tightness of the skin around the mouth, chin, and nose.
And some people may experience symptoms near the outer corners of the eyes, which are called periocular dermatitis.
In several cases, the skin becomes very inflamed and angry looking in those areas, with flakes and scabs that can bleed and become infected.
Many perioral dermatitis cases look like superficial acne but are focused around the chin and the smile lines around the mouth and nose.
Perioral dermatitis is frequently undiagnosed and misdiagnosed and often acted like the cross between acne and eczema.
And they are making it incredibly troublesome to treat. Also, it's helpful to think of PD as the number—let's say the number 50. We can get to fifty by adding 49+1, and 48+2, or 20+25+5, and countless other combinations.
What are the Causes of Perioral Dermatitis?
Causes of perioral dermatitis are the withdrawal from topical steroids. And also, dermatologists prescribe steroid creams and lotions for various conditions.
Once patients try to stop using them, they find that skin responds by bursting into an angry rash.
And many dermatologists are becoming aware of this and decreasing the liberal use of topical steroids.
The other leading causes of perioral dermatitis, which often occur in combination, are these:
Sodium lauryl and laureth sulfate in hair care, laundry detergent, and toothpaste
The fluoride in toothpaste
And heavy creams and facial oils
Also hormonal fluctuations
And stress
The condition can also e exacerbated by excessive consumption of coffee and cinnamon.
How is the Perioral Dermatitis Treated?
For several years the condition treated with topical steroids, which created an endless, miserable cycle.
And most dermatologists are up to speed now, and this does not recommend steroids. They often recommend tacrolimus and pimecrolimus, which are immunosuppressive creams similar to steroids.
Although with less of the withdrawal effect. Also, other options in the dermatologist's office include topical or oral antibiotics.
Its topical antibiotics can sometimes contain other ingredients to exacerbate PD, but oral antibiotics may be useful in the short term.
And there are many simple ways to heal our skin outside the dermatologist's office, from natural skincare products to switching your laundry detergent.
Also Read: WHAT IS INFLAMMATION? – DEFINITION, 4 NATURAL SUPPLEMENTS TO HELP FIGHT INFLAMMATION
Also Read : Manicure Write For Us, Guest Post, Contribute and Submit Post