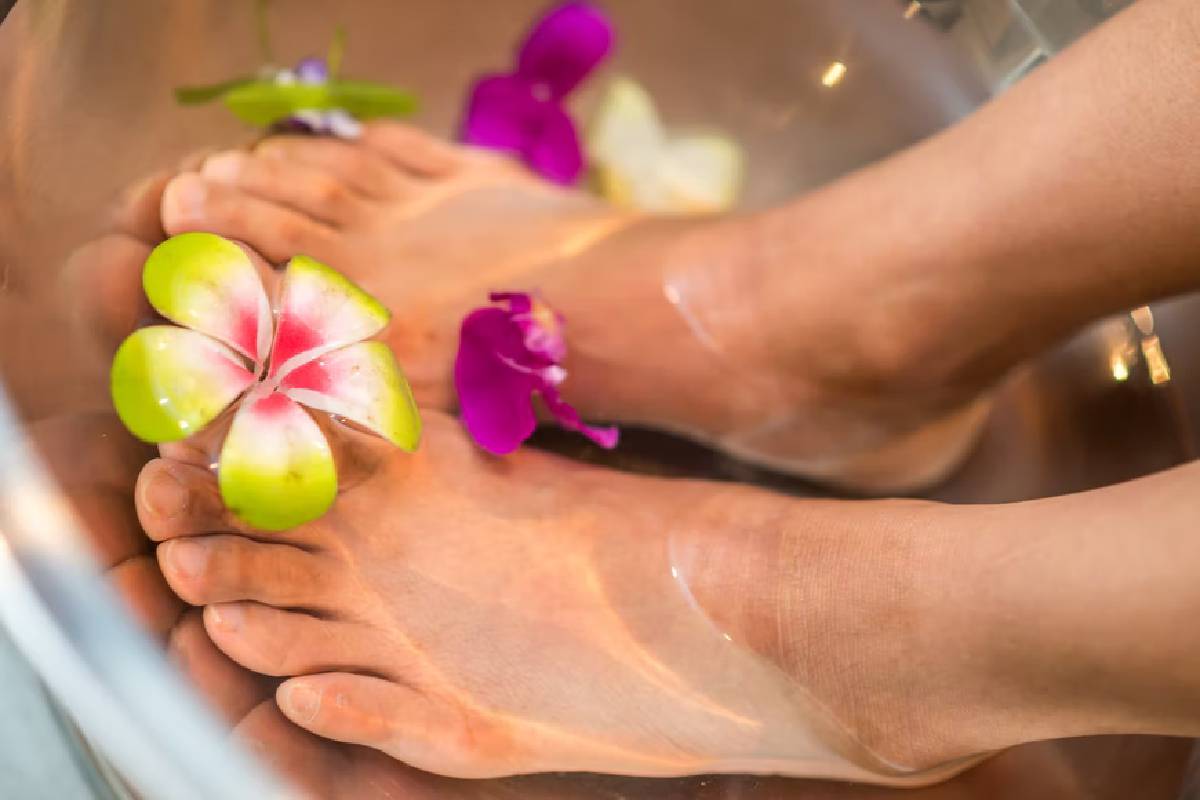 Ombre Pedicure – How to Make?, When to do? and More
Ombre pedicure is a stylish design for fans of an original pedicure. It looks spectacular in all kinds of shades on nails of any length, from root clipped to grown-up 5-6mm. This section contains photos of ombre on nails, among which you can choose a design to your liking.
How to make an ombre pedicure
ombre pedicure can be done both with ordinary varnish and with gel varnish. There is no significant difference between applying one shade with different materials. Ombre on foot with gel polish can be achieved with the smoothest colour transitions.
Gel polishes of the same brand or even from different manufacturers mix easily with each other, so you can pre-mix different colours and apply them on the nails with an intermediate shade. For example, when you create a yellow-red ombre pedicure, you can mix the shadows, get an orange colour, and apply three shades in one shade to your nails.
When working with ordinary paints, it should be borne in mind that not all of them mix well and combine in colours. Before applying a mixed shade to the nail, it is worth checking whether the paint pigments delaminate.
When to do the pedicure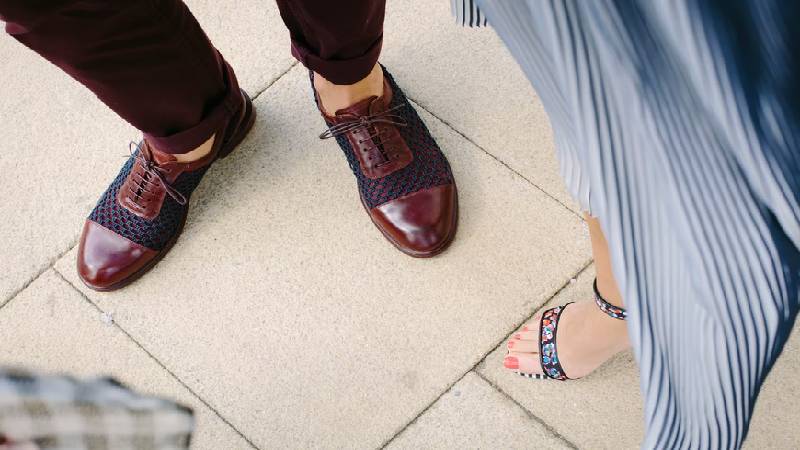 The pedicure, the beauty treatment for the feet, is recommended to be performed regularly, especially if done at home. Never keep your nails too long, cracked heels or generally uncared for feet. After washing and trimming the nails, it is recommended to rub dry skin off with pumice stone, then rinse and dry well. If necessary, use a moisturizer.
Suppose you are in the habit of presence beauty centres. In that case, we recommend an aesthetic pedicure every month and a curative pedicure whenever your feet have calluses and calluses that the pumice stone cannot remove.
Taking care of your feet also means preventing fungal infections, skin calluses, joint pain and ingrown toenails.
How much is the pedicure
The aesthetic pedicure costs around 30 euros with nail polish and around 60 euros with permanent nail polish. The curative pedicure that deals with foot imperfections have an average price of 40 euros.
Do it yourself pedicure
Taking care of your feet, even at home, is possible. To perform a nice DIY pedicure, you need to perform simple steps:
Remove any polish on your nails with polish remover
Prepare the foot bath: hot water and bicarbonate
Soak your feet for at least ten minutes – it will soften the skin
Massage your feet with an exfoliant or scrub that will remove dead skin cells
Rinse your feet with hot water and soak for 10 minutes in warm water: to improve the effect, you can dissolve the essential oil of your choice
Dry your feet, scrub with pumice stone and massage with oil or moisturizer
Make a nourishing and moisturizing mask, especially if your heels are crack
Apply a clear polish or your favourite colour and, if necessary, choose a hardening nail polish
In what colours you can do an ombre pedicure
Look at the photo of the ombre pedicure – However the design looks spectacular in any colour scheme. The gradient can be done in 2-3 tones of the same colour or contrasting shades; the main thing is that they are in harmony with each other.
Here are some rules and secrets of colour combinations that will allow you to make the perfect ombre pedicure:
Gradient with beige colour. If you want to wear your pedicure longer, choose a combination with a beige colour. Beige goes well with burgundy, shades of purple-black. It needs to be applied to the base of the nail and stretched closer to the tip in a different shade. Thanks to this, the regrown nail will remain invisible longer.
That is to say Dark shade at the end of the nail. The dark colour on the tip will distract attention from the irregular shape of the nail. This ombre option is worth choosing if your nails are not ideal and are expanding from the base.
ombre pedicure on camouflage with white paint. Another spectacular design option that will extend the life of your pedicure. Also, it can be take as the basis for a wedding design instead of the traditional jacket.
Decor for ombre pedicure design
Look at the photo of the ombre pedicure 2018 – the following types of decor are relevant this season:
Shadows vertically or diagonally. The traditional lengthening from the tip of the nail to the base can be varied with other directions of colour change.
Twinkle. In the first option, you should use dense glitter, and in the second – transparent varnish, there is a tiny sparkle. Firstly Both the gradient itself apply with glitter, and the shimmers all over the nail plate, which need to be use on the color stretch, look spectacular.
Printing. Pattern prints applied on the shade look advantageous. When choosing such a decor, it is essential to make sure that the colour of the image is in harmony with the primary colours of the drawing. Shades of black, white, and silver look best on stamping.
Related Searches :
french ombre pedicure
ombre pedicure ideas
white ombre pedicure
[ombre nails]
[ombre toe nails]
[ombre nail designs 2020
[ombre white nails]
[coffin ombre nails]