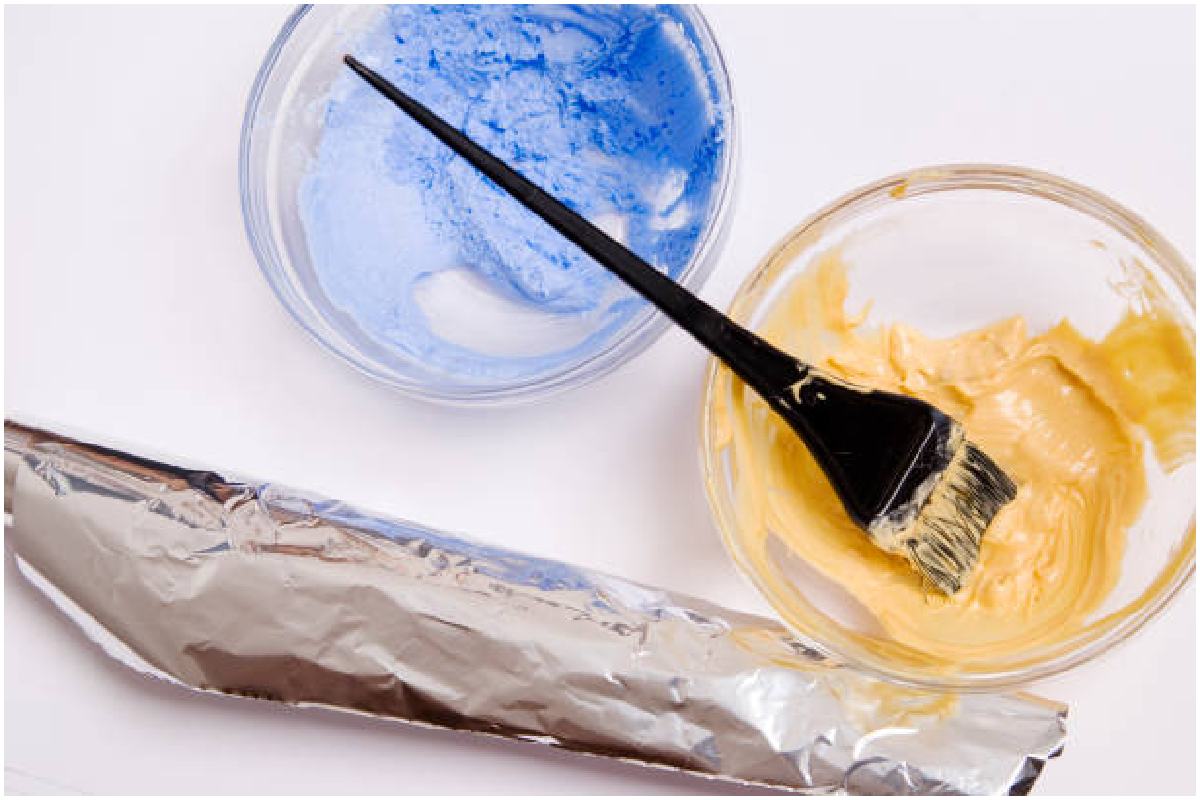 How to Get Rid Of Hair Dye Stains on Clothes?
How to Get Rid Of Hair Dye Stains on Clothes? – The Internet have been doing food experiments, makeovers, and whatnot to kill the boredom. Maybe you are one of those eyeing for a hair makeover.
Hair makeover brings a significant change to your look. More so, it talks about your personality. You can achieve several things by dying your hair, but not until you accidentally pour a hair dye on your clothes.
Hair dyes are pretty challenging to get rid of on clothes. Hair dye colors on clothes have slightly different treatments. The key to this is to treat the stain as quickly as possible successfully.
We do not want to ruin your hair makeover excitement. So, here are some helpful tips on how to get rid of hair dye stains.
Check Garment Label
Before you begin, check the garment label first. Every garment has a care label instruction that specifies what chemicals should be used. It is essential to know if the garment's fabric is washable. If you are in doubt, bring your stained clothes to the neighborhood dry cleaner.
Dry-Clean Only Fabric
If your clothes are labeled "dry clean only," you have to bring them to a dry cleaning expert as quickly as possible. Tell them about the stain and what kind of dye you used. These experts are your best option in removing hair dye stains on "dry-clean only" fabrics.
Get Rid Of the Hair Dye Stain
Remove the excess stain. Some stains are thick and gloopy. Remove these excess stains with a dull knife. Hold the stained area under high-pressure running water or pour over it to remove any excess.
Spot-treatment with plastic free laundry detergent. If you are dealing with brown, blue, or black hair dyes, immediately pre-treat your cloth with a liquid laundry detergent. Liquid laundry detergent has a lifting enzyme that helps remove the stain. Gently scrub the stained area with a soft-bristled brush and let it sit for 10 minutes.
However, if you deal with red hair dyes, you have to soak your stained cloth in dishwashing liquid and ammonia solution. Mix 1 quart of water, ½ teaspoon dishwashing liquid, and 1 tablespoon of household ammonia. Soak the stained clothes for 15 minutes. After soaking, scrub the stained area with a soft-bristled brush.
If the stain persists, repeat the steps. You can also try to soak it in white vinegar and solution for 30 minutes. If the stain is still there, soak the clothes in oxygen-based bleach and water solution for at least 8 hours. However, if a chlorine-bleach solution is only available, do not soak it for more than 15 minutes.
Laundry time. Once the stain is gone, you can laundry your stained cloth in a washing machine but not put it inside the dryer. Putting them in the dryer might cause a problem. If any stains were not removed, the heat would make it permanent.
Final Thoughts
It is annoying to face a stain problem when you are supposed to enjoy your hair makeover. However, the faster you pre-treat the stain, the easier to remove it. Do not easily get swayed. Repeat the steps if necessary to completely remove the stain out.
Also Read: FACTORS TO CONSIDER WHEN BUYING HAIR EXTENSIONS
For More Information : Face Primer Write For Us, Guest Post, Contribute and Submit Post