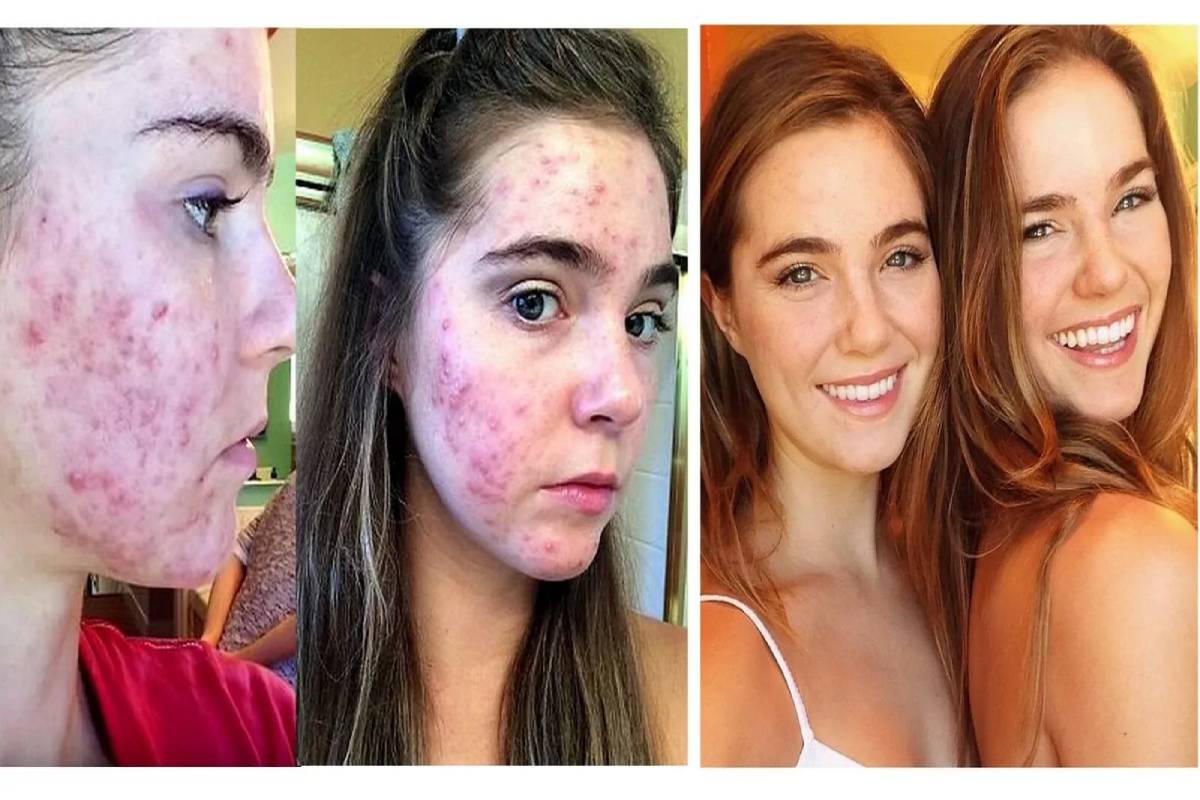 What is Cystic Acne? – Definition, Causes, Diet, and More
Cystic Acne Definition
Cystic acne type of inflammatory acne causes deep bumps under the skin that are usually tender, red, and painful.
They often arise in large numbers and grow and shrink over time. A dermatologist and associate professor of dermatology at the University of Pittsburgh.
And cystic acne most commonly appears on the face, but it also appears on the back, chest, upper arms, and shoulders.
It is different from other more superficial acne types, such as blackheads and whiteheads, because it is deeper in the skin. Because of the depth and amount of inflammation, cystic acne is the one that causes scarring.
What are the Causes of Cystic Acne?
The sebaceous glands that keep the skin moist adhere to the pores, where hair grows, and dead skin cells remove. All types of acne appear when pores become clogged with oil and dead skin.
With cystic acne, bacteria trapped deep in your pores cause inflammation, meaning redness, swelling, and pain.
Many different factors increase the risk of it. "For some people, it's genetic. For others, it's hormonal, and some people are just prone to acne.
Because cystic acne is related to testosterone, men tend to be a bit more susceptible. For women, acne can get worse around menstrual cycles.
Does Diet have to do with Cystic Acne?
The relationship between diet and acne, Ferris says, but no conclusion reached. One study linked acne to skim milk, while others linked it to eating too many sugary foods.
And some people find that they get more cystic acne when they eat gluten or dairy products, even though they are not necessarily gluten or dairy intolerant.
Ultimately, experts say that diet has nothing to do with acne in the vast majority of people.
Meanwhile, it is always beneficial to cut down on sugary foods and eat a balanced diet without overdoing it. "There is no evidence that elimination diets work for acne.
How to take care of Acne-prone Skin?
Day after day, doctors recommend using a mild cleanser and warm water in the morning and night.
If you have oilier skin, your doctor might suggest a drier soap (such as Ivory or Dial. Use a moisturizer with sunscreen every morning and avoid scrubs, astringents, and harsh toners, which cause more dryness, redness, and inflammation.
How to Remove Cystic Acne Scars?
Many treatments can help reduce or eliminate scars, including chemical peels, laser resurfacing, and microneedles.
And most people need about four laser treatments or four to six peels to lighten acne scars, depending on how severe they are.
These treatments cause less damage to the skin than older options like microdermabrasion, and that they can do wonders for healing acne scars weeks after therapy to decades later.
For the more severe cystic acne scars, another more invasive procedure involves using a needle to physically loosen them and allow the skin to show up better. A doctor can even surgically remove the scar tissue and stitch the skin back together, it adds.
And be aware that all of these treatments can be very expensive, as they are generally not covered by insurance.
Also Read: WHAT IS KOJIC ACID? – DEFINITION, BENEFITS, SIDE EFFECTS, AND MORE
Also Read : Hair Color Write For Us, Guest Post, Contribute and Submit Post