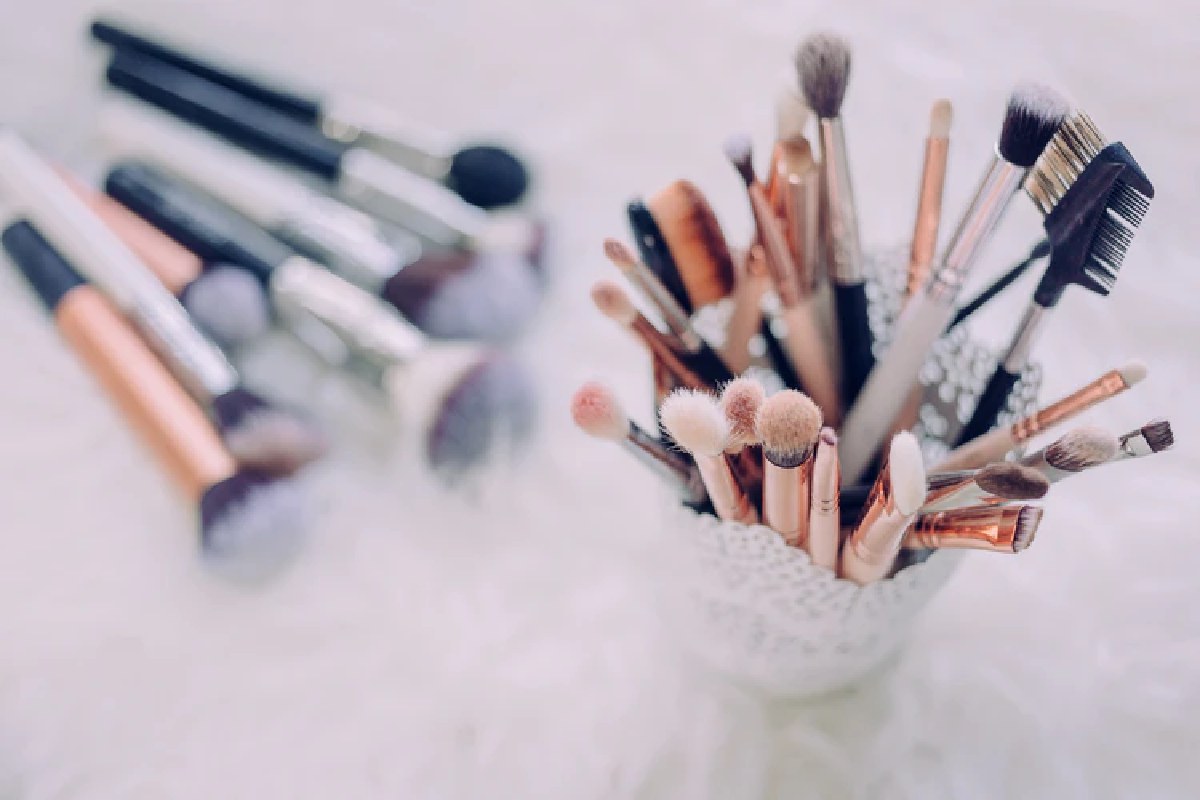 Building the Perfect Makeup Collection: How to Shop for Beauty Products
Building the Perfect Makeup Collection: How to Shop for Beauty Products : For most women, going out or speaking with someone face-to-face personally or through video calls without putting on makeup is simply unthinkable.
Wearing makeup complements and enhances your natural beauty. With your glammed up look, you'll feel more confident and ready for whatever activity you're set to tackle.
Wearing the right makeup products and applying them correctly also makes you camera-ready, ensuring you look perfect in photos and during video calls or conferences.
Additionally, cosmetic products help protect your skin from pollution, smog, UV rays, and other harmful environmental elements. They do so by creating a barrier around your skin, which keeps it from being directly exposed to harsh substances.
Since beauty products have several functional purposes and are a likely part of your daily routine, shopping for cosmetics is something you can't take lightly.
Tips for Shopping for Makeup Products in Dubai
If you are shopping in Dubai for beauty products, follow these tips to ensure you get the right ones you can use and to add to your collection:
1.    Know your skin type.
With the variety of makeup brands and products you can find in cosmetic and department stores, you may be tempted to try all of them or even buy some immediately on impulse.
As a result, you might end up spending money on products that you may not use.
To avoid wasting money and ensure you purchase beauty products that you will use, know your skin type first.
The different types of skin are:
Normal
Dry
Oily
Combination (both oily and dry skin)
Sensitive
When you purchase a product unsuitable for your skin, you may end up irritating it. This can cause rashes, redness, breakouts, and other blemishes that affect your skin's health and appeal.
If you have sensitive skin, you have to be extra careful about trying and buying makeup that catches your eye. Having sensitive skin means you are more prone to developing irritations even when you apply just a small amount of the product on your face.
Also, you will do well to know what hues work with your skin tone. For instance, if you have fair skin, opt for grey, brown, champagne, and soft pink mascaras and eyeliners. Light pink, peach, and apricot are the perfect shades for blushes.
By choosing the right colours for your skin tone, you ensure your makeup looks good on you and doesn't have the opposite effect.
2.    Create a shopping list.
Whether you have a huge budget or not for your shopping spree, it is best to create a list of items you need to buy to avoid wasting money.
Note down the types, brands, and specific beauty products you need to buy. If you already have a collection you are happy with, focus on restocking it to ensure you get items you can use for a long time.
If you want to try new products, take the time to read about them online before you go shopping. If you have sensitive skin, check their ingredients to ensure they don't contain any that will irritate your skin.
Also, while creating your list, think about the types of makeup looks that you tend to go for.
3.    Go shopping without wearing makeup.
If you want to be sure the beauty products you want look great on you, head to the mall or cosmetic stores without wearing makeup.
A blank canvas (your face) allows you to test the products you want to buy faster and easier.
However, make sure you wear moisturizer and sunscreen before going out. Doing so makes it easier for you to apply and remove any cosmetic you want to try. Also, these skincare essentials protect your makeup-less face from UV rays and other pollutants.
4.    Try the product before buying it.
Cosmetic and department stores and even supermarkets allow shoppers to try nearly all types of beauty products, from lipstick to eyeliners. They have tester units and floating sales staff or beauty consultants to help customers make the right selections.
Testing makeup products before buying them ensures you get ones that complement and enhance your natural look. Additionally, taking this step allows you to know if you're allergic to them or not.
If you don't see any testers, ask a staff member if they can open one. There is nothing wrong with asking since they are always helpful.
If you're not in a rush to get new products, ask for free samples of the products you are interested in and try them out at home to find out if you're allergic to them or not.
5.    Check if the product lasts long and is easy to apply.
While testing out different cosmetic products, check if they are easy to remove or not. After all, you don't want your makeup to melt off easily when you start sweating.
Additionally, choosing makeup products that last long saves you the embarrassment and hassle of reapplying frequently throughout the day.
Reading online reviews about these items can also help you decide which ones are designed to last long regardless of the environmental conditions.
Also, choose products that are easy to use. If you're not a fan of liquid eyeliners, buy pencil eyeliners so you don't have a hard time applying them.
6.    Join loyalty programmes.
Many retail stores and cosmetic brands, such as Lancôme, Sephora, and Ulta Beauty, have reward programs that allow you to earn points when you buy products from them. These points are often good as cash, which means you can use them when you go shopping.
Some loyalty programmes give members exclusive coupons, alerts and early access to sales and promotions, and invitations to members-only activities.
These perks can help you save money and make you privy to promos that allow you to have a more pleasant and rewarding shopping experience.
If you have any preferred cosmetic brands, find out if they have a loyalty programme and sign up before shopping to access these perks.
7.    Know which items to splurge on.
Lastly, although it is always a good idea to get the best beauty products you can get for your money, you don't have to pay a premium for all of them.
To be a smart shopper, know which products you can and should splurge on.
It is always a great idea to splurge on good-quality base products, such as foundations and concealers. However, you can save on items like lip gloss, lipstick, and mascara, which you may have a tendency to change and update frequently.
Shopping for beauty products is one of the best things you can do in Dubai and nearly anywhere. Follow these tips to ensure you get the perfect items and enjoy every minute of your retail therapy.