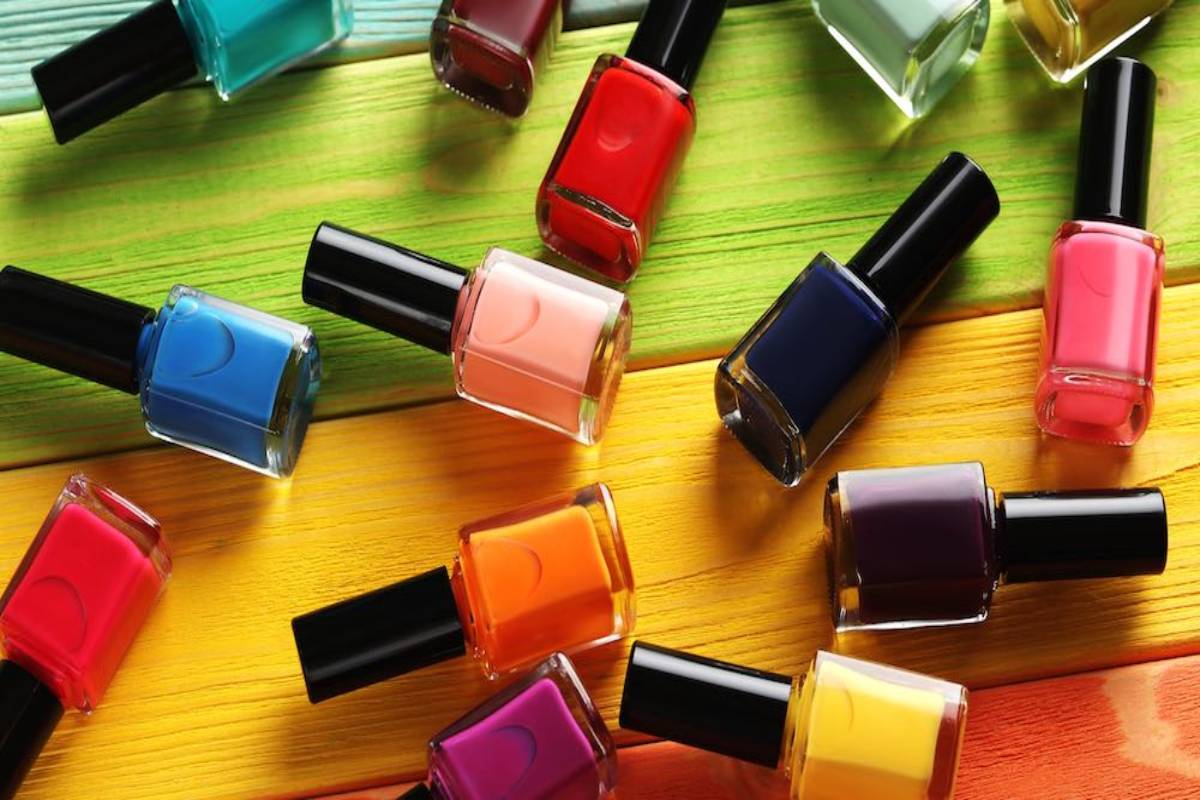 What are the Best Nail Polishes? – 5 Best Nail Polishes
The best nail polishes glaze color that we see through the glass is usually the first factor we consider when buying nail polish.
However, being guided by that idyllic color can end in disappointment. Real, it has happened to all of us.
It is not the right product. And also, to color, you have to pay special attention to its components and avoid words like nitrocellulose, responsible for yellowing the nail.
The shine in the finish, a brush that reaches all areas with ease, and a formula that does not dry out the next day are essential requirements. If you paint your nails at home, you know it.
What are the Best Nail Polishes by Experts?
1. CND
With research as the pillar of its ethics, CND is concerned with developing formulas that do not damage the nail.
It is also developing other products such as cuticle treatments and emergency pencils with almond oil or keratin.
Its CND Shellac line is the most effective to achieve the gel finish at home and without investing much time. Its shine lasts 14 days and can remove without resorting to files and complicated treatments.
2. Essie
Lovers of pastel manicures in taupe, nude, and natural shades know that Essie is all they need for their nails.
These subtle manicures depend on the intensity you want to give them. For a very natural tone, as if it were a veil, apply an even layer that does not streak.
For a little more intensity, two coats are enough. But if you want a block color, perfect and with a mighty pastel color, apply a third coat.
In addition to her super soft pastel shades, Essie also has an extensive line of cuticle and nail care, plus quick-drying polishes that work.
3. Mavala
The Swiss brand combines two of the things like the most, quality and price. Among its range of nail care, you can find specific treatments.
Such as pills to soften the cuticle, strengthening enamels (in case of brittle nails ), creams capable of restoring elasticity and hydration, avoiding flaking, whitening pencils, or the infallible Mavala dry for dry polish instantly.
Its mini enamels are always perfect for carrying in your bag or putting them in your suitcase for an emergency mani. It is also practically impossible not to find the color of your dreams among its more than 350 shades.
Their nail polishes are not only clean from the '6 free' or '7 free' ingredient lists but go up to '13 free '. And phthalate (dibutyl phthalate – DBP), toluene, formaldehyde, formaldehyde resin, parabens, camphor, xylene, triphenyl phosphate (TPHP), rosin, and nickel.
4. Deborah Lippmann
Celebrities such as Gisele Bundchen or Penelope Cruz trust this brand. And all the perfect manicure steps are cover. After cuticle treatments to multifunctional bases capable of homogenizing the nail tone.
Virtually all of her pastel shades have awards from women's magazines. One of its latest innovations is the gel lab Pro line composed of 10 active ingredients that maintain the nail's health and provide intense color and shine.
Its lavender polish remover, capable of removing polish without dragging, maybe one of the best-known products of this brand.
5. Bourjois
Her Delice Poudre bronzing powder or her creamy matte lipsticks have probably gotten into your dressing table.
But Bourjois nail polishes will make your life easier too. On the one hand, its color ranges match the season's fashions, so that you always have a new manicure and never give up on trends.
But the magic of its lacquers is not only in color. Using them is super simple thanks to their ergonomic design, which allows more precise movements without having to resort to inventions to apply the enamel better
Also Read: HOW TO DYE YOUR HAIR THE PERFECT SHADES OF BLONDE? – METHODS, ESSENTIAL, AND MORE