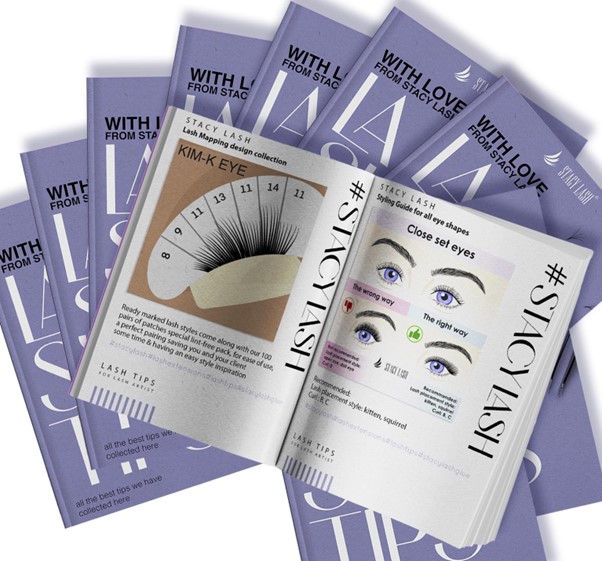 Your Guide to a Lash Artist's Paradise – The Lash Supply Store
Your Guide to a Lash Artist's Paradise – The Lash Supply Store
The art of lash extensions, much like any other beauty treatment, heavily relies on the quality of products used. A lash artist is only as good as their tools. And where do they get these tools? A trusted lash supply store. The importance of sourcing high-quality lash supplies cannot be overstated when aiming to create flawless, long-lasting extensions look.
1. Finding the Perfect Lash Supply Store
Researching and selecting reputable lash supply stores:
The journey to delivering impeccable lash extensions starts with finding the ideal lash supply store. It's not just about finding a store with a wide range of products and affordable prices; it's about the store's reputation, the quality of its products, and its customer service.
Factors to consider:
Product variety – The perfect store should stock a comprehensive range of lash products catering to varying client needs. It's really convenient when you can stock up with lash necessities in one place.
Quality – Quality should never be compromised. The store should consistently stock products that meet the industry standards. Freshness, durability and reliable results are not just empty words. They are key points to choosing the right tools.
Pricing – While it's tempting to look for the cheapest options, remember the adage, "You get what you pay for." Look for competitive, but reasonable prices. But remember, it's not all gold that glitters. Don't rush to buy the most expensive items supposing they are of the best quality. Sometimes, cheaper products can pleasantly surprise you. Perfect tools can be found by trial and error.
Customer reviews – Feedback from other professionals can offer invaluable insights into product quality and the reliability of the store.
2. Essential Lash Supplies
The beauty of lash artistry is in the details. And every detail matters, from the extensions themselves to the tools used in the application process.
Lash extensions of various types and materials:
There are multiple types of lash extensions – classic, split tip, ellipse, colored, volume, etc. Each type offers a distinct look and feel. A good lash supply store will offer a variety to cater to different client preferences.
Adhesives with wide range of characteristics :
Adhesive is the unsung hero of lash extensions. Its performance can vary based on environmental factors, especially humidity. Different drying time matters as well, as the work of speed varies depending on a skill level and personal preferences. Such factors as consistency, fumes level, color and retention are also added to this crazy cocktail. That's why professionals must have access to a range of adhesives to ensure the longevity of the extensions.
Tools and equipment:
From the perfect set of tweezers for isolation, classic and volume, to under-eye lash pads, disposals, pre-treatment and aftercare products, these tools make the application process smooth and precise.
After Care products:
The job does not end once the lashes are applied. Aftercare is crucial to maintain the lashes. Products like cleansers and lash serums not only prolong the life of the extensions but also keep natural lashes healthy. Recommend regular use to your clients and it's a win-win.
3. The Importance of Quality
How high-quality supplies enhance lash results and client satisfaction:
High-quality products translate to outstanding results. Clients can instantly tell the difference in how the lashes feel, look, and last. Satisfied clients become loyal customers and are more likely to refer others.
Avoiding subpar products to maintain a professional reputation:
Using low-quality products not only jeopardizes the outcome of the lash extension but also risks damaging a professional's reputation. It's a risk no lash artist should be willing to take.
Conclusion
In the beauty world, especially in the domain of lash extensions, quality reigns supreme. It's the duty of every professional to ensure the use only of the best products, tools, and techniques. By choosing the right lash supply store and giving precedence to quality, lash artists not only uphold their reputation but also ensure their clients leave the salon with nothing short of perfection gracing their eyes. The world of lashes is vast and ever-evolving, but with the right supplies, every lash artist can create their own paradise.